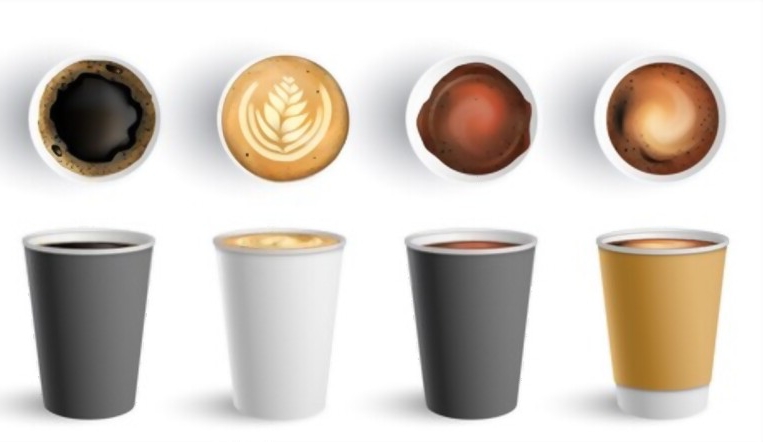 Taking the mystery out of making Americano coffee
When placing an order at a coffee shop, it's easy to get confused with the different varieties of coffee listed on the menu. Often blended coffee drinks are a more popular choice compared to straight-up black coffee, but one drink, in particular, tends to trip up casual java drinkers – the Americano.
At a glance, it's easy to confuse a cup of Americano with that of brewed coffee. They both have a deep, dark brown color, so how can you distinguish one from the other? This article will highlight the major differences between the two allowing you to decide which one to choose.
What's an Americano?
An Americano might look like a regular drip coffee, but it actually uses espresso as a base. Also known as Cafe Americano, this hot beverage is made by pulling a shot of espresso and mixing it with hot water to get an equal amount to that of a standard coffee. It gained its name after American soldiers during World War II wanted to drink something that closely resembles the kind of coffee they had back home.
Americano vs Coffee: Main differences
Brewing method and preparation
When preparing a cup of Americano, you start off by pulling an espresso shot using an espresso machine. Using finely ground coffee beans is a must to get the best flavor possible. You can adjust the strength of an Americano by adding more espresso shots. Afterward, add them to a 3-5 oz of hot water and serve.
Regular coffee, on the other hand, can be brewed in a variety of ways. Most households use a coffee maker, while others prefer doing a pour-over method with a Chemex. Regardless of the preparation, the recommended grind size is coarse, almost salt-like in granule size. If you're interested in great Americano coffee recipes that you can prepare at home, take a look at some of our favorites.
Flavor
The difference in preparation and grind size leads to a difference in flavor. Americano has a richer and bolder taste due to the concentrated coffee flavor from the espresso. Also, you might notice a thin layer of crema forming on top of the drink. While this doesn't really affect the flavor of the drink, it serves as a good indication of the quality of your espresso base. By contrast, regular coffee has a more delicate, subtle flavor due to the longer brewing process. It also has no crema, which should be an easy giveaway as to what beverage is in your cup.
Caffeine content
A rule of thumb when it comes to caffeine content is that smaller grinds are equal to a quicker extraction of caffeine. This means that an espresso-based Americano should have more caffeine than coffee, but keep in mind that serving size also has a huge effect on the caffeine content of a beverage. Americano typically uses a single shot of espresso, which has about 60 mg of caffeine, but an 8-12 oz cup of coffee contains about 90-120 mg of caffeine.
The verdict
Americano and regular coffee may look similar but they differ a lot in terms of brewing method and preparation, flavor, and caffeine content. There really isn't a better drink between the two since they are made in completely different ways, but you can take note of these three key differences in making your decision!
Watch this video to out more about various coffee types:
---
---