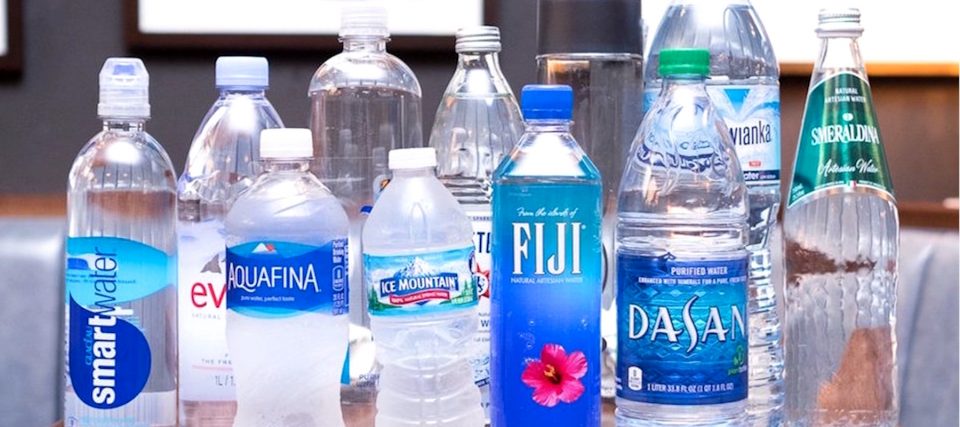 Just like any other component of coffee, water is an important aspect that can affect the taste of your drink. Using tap water means you might be adding unwanted chemicals such as chlorine and fluoride to your brew. These and the flavor compounds found in coffee do not go together so well, so it's best to use water in its most natural state to draw out the best flavor possible. Switch to these bottled water brands instead, and you'll immediately notice the difference!
---
01)

Crystal Geyser Alpine Spring Water
With a pH of 7, natural spring water like Crystal Geyser is a great alternative to tap water. Their water is sourced and bottled from 7 protected natural springs in the US and has been providing clean water to consumers since 1990. The company is family-owned and have invested their time and effort to ensure the quality of their product whilst maintaining the pristine condition of the springs where they get their reserve. Minerality may vary depending on which of the seven springs the water came from but overall, this water leans toward the softer side and produces a slightly sweeter flavor after brewing.
---
02)

Volvic Natural Spring Water
One of the leading brands of natural spring water in Europe, Volvic gets its supply from the Clairvic Spring near Puy de Dôme, in France. The volcano has been lying dormant for more than 12,000 years, and the surrounding spring has become a natural water filter that balances the mineral profile of the spring water. This has been Volvic's source of water ever since they sold their first-ever bottles in 1938. The company has also been actively contributing to several environmental initiatives that promote conservation approaches to farming. They have assisted in providing and improving water access to Africa, which is a cause everyone can support by purchasing their products.
---
03) Icelandic Glacial Natural Spring Water
Icelandic Glacial Natural Spring Water is sourced from the Ölfus Spring, which is said to have been formed after a volcanic eruption almost 5,000 years ago. It is one of the notable few that gets its water supply from a single spring which is being protected by Icelandic Glacial to preserve its unspoiled condition. Instead of the standard pH level of 7, it has a more alkaline ph of 8.4. Alkaline water has been proven to have more health benefits than regular drinking water, and it's easier on the digestive system as well. If you have a sensitive stomach and avoid stronger brews, this water softens the acidic nature of coffee, allowing you to pick the darker roasts if you prefer.
---
04)

Evian Natural Spring Water
One of the more well-known bottled water brands is Evian, which has garnered quite a following of customers who swear by its flavor and health benefits. Like Volvic, Evian is also owned by leading multinational food company Danone. It's bottled from natural springs found near Lake Geneva in Switzerland. Evian has a noticeably higher pH level of 7.8 and has greater calcium and magnesium content, which leads to a silkier and creamier coffee flavor when brewed. Just recently, Evian has launched new bottles that are 100% recycled from previously used bottles, which is a great initiative to make eco-friendlier bottles a norm in the market.
---
05)

Saratoga Natural Spring Water
8 new from $18.52
Free shipping
as of November 29, 2023 3:05 am
The deep blue glass bottle of a Saratoga Natural Spring Water is so eye-catching that it's hard to miss even when it's placed among other water bottles. It's a popular pick among consumers who like to recycle their consumables, and it's even gorgeous enough to keep as home decor! But it's not just the packaging that people are raving about. The brand has been an active provider of spring water in the US since 1872 but despite its popularity, they have maintained the quality of their product by getting their supply only from Saratoga Springs, New York. For its price, you're paying for both the product's quality and aesthetic, so why not give it a try?
---
---
---