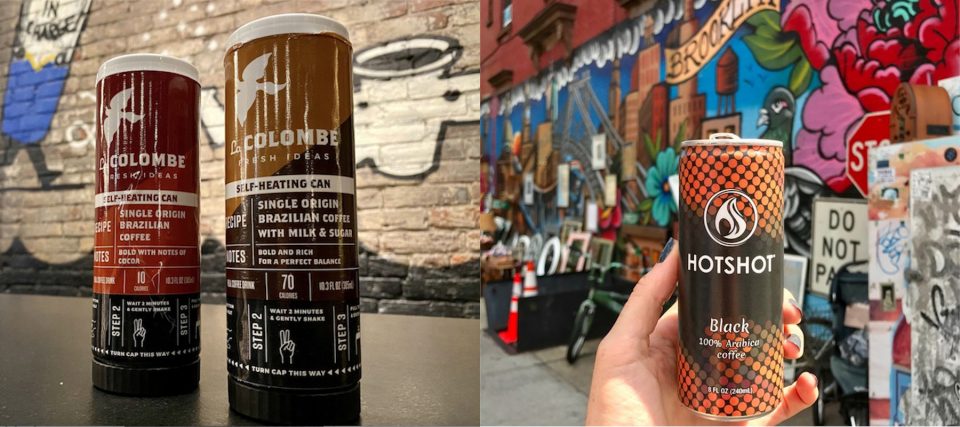 ---
DEATH WISH COFFEE is a brand that's well known throughout the world for offering the world's strongest coffee. If you need coffee that will wake even the dead, look no further than DEATH WISH COFFEE Dark Roast Coffee Grounds. It's delicious, bold, and intense. Drinking it will transform your morning.
While it's indeed strong, it's far from tasting bad. In fact, it's some of the best coffee grounds you'll ever find out there. Taking a sip will certainly have you stay away from store-bought coffee forever. A cup of Death Wish will definitely give you tons of energy and flavor from artisanal roasted coffee beans.
---
The High Brew Cold Brew Coffee comes in creamy cappuccino with added protein, making it perfect for the fitness-conscious and athletically-focused. This combination of caffeine and protein makes it a great pick-me-up before your workout.
Not only does it have natural caffeine, but it also has 12 grams of protein and 3 grams of fiber. It fills you up and gives you energy for the day. High Brew is the perfect grab-and-go coffee in a can that can give you that much-needed boost whenever and wherever.
The smooth flavor and caffeine level is due to it being a cold brew, which yields a less bitter and less acidic coffee while also having twice the caffeine of a traditional brew.
---
La Colombe Draft Latte Cold-Pressed Espresso comes in a variety of flavors in 9-ounce cans with foamy lactose-free milk. The Draft Latte is made with real ingredients and is  made with cutting edge techniques to deliver the best coffee flavor possible. The milk is also infused with nitrous oxide to create a thick and silky texture that coats the mouth.
Since it's lactose-free and gluten-free, as well as cold-pressed, it's easy on the stomach. You won't be rushing to the bathroom after a few sips since it doesn't have as much acid as traditionally-brewed coffees. It also doesn't have the lactose that will make you feel like you got punched in the gut after finishing it if you happen to be lactose-intolerant.
---
The Kitu Super Espresso does not just bear "super" in its name for show. This is the coffee you should be drinking if you're looking to power through the day, whether you have work or a workout. This doesn't just pick you up, it makes you fly.
Packed with 180mg of caffeine, 5g of protein, and absolutely no sugar, you won't get a crash afterwards since it doesn't spike your blood sugar through the roof. Not only does it have coffee and protein, but it also has MCT oil and a bit of monk fruit extract, which makes it keto-friendly.
You no longer have to feel guilty about needing a caffeine boost while on a diet. The Kitu Super Espresso is a healthy iced coffee shot that is bold, but not bitter.
---
From the world-famous franchise, the Starbucks Tripleshot Energy Extra Strength Coffee is a 15-ounce can of amazing mocha flavor with the burst of caffeine that can either kickstart your morning or pick you up in the afternoon.
It's blended with a touch of cream that's smooth, thick, and absolutely delicious. The coffee is extra strength with a whopping 225mg of caffeine that will give you a really good jolt of energy. Every can makes you feel like you just ordered a mocha frap from Starbucks.
This coffee is even better during hot days, when you're feeling bogged down by the heat. Drink it chilled or over ice, and you'll feel a whole lot better.
---
---
---