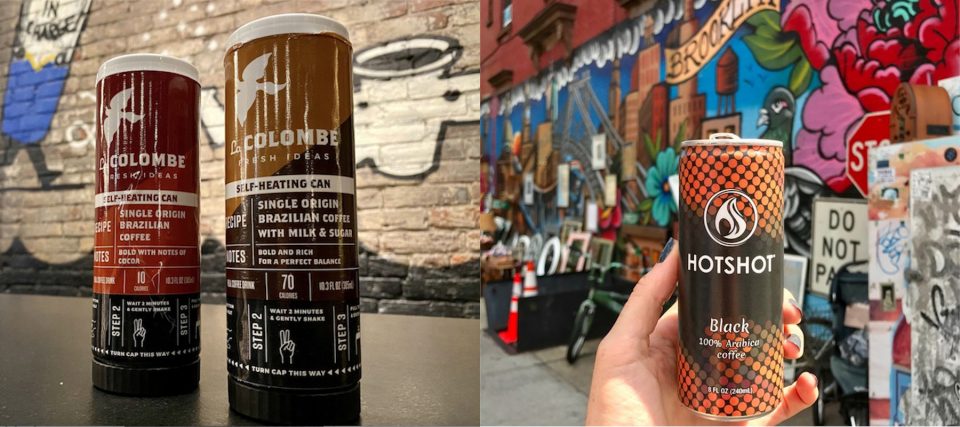 On the go? No time to stop? Coffee in a can is the perfect drink-on-the-go drink. Perfect for a morning pick-me-up, canned coffee is becoming more and more popular among coffee lovers. And for good reason – canned coffee brands are upping their game and producing incredibly tasty, strong, and fragrant coffee that is both convenient and affordable.
Fika NYC is here to discuss the best-canned coffee brands available on the market today. Check out our selection of the top 5!
---
01) Boss Coffee
Boss Coffee is a brand that's internationally known for offering the world's strongest coffee. If you need coffee that will wake even the dead, look no further than this innocent-looking can. It's delicious, incredibly bold, and very intense. Drinking it will transform your morning, evening, and, dare we say, life!

Alongside the strength is a delicious richness rarely experienced in a cold beverage. Taking a sip will certainly have you stay away from store-bought coffee forever. A cup of Boss will definitely give you tons of energy and flavor from the artisanally roasted coffee beans.
As a plus, it's vegan, keto-friendly, no added sugar, and gluten-free – perfect!
---
02) High Brew Cold Brew Coffee
The High Brew Cold Brew Coffee comes in creamy cappuccino with added protein, making it perfect for the fitness-conscious and athletically-focused. This combination of caffeine and protein makes it a great pick-me-up before your workout.
Not only does it have natural caffeine, but it also has 12 grams of protein and 3 grams of fiber per cup. It fills you up and gives you energy for the day. High Brew is the perfect grab-and-go coffee in a can that provides that much-needed boost whenever and wherever.
The smooth flavor and caffeine level is due to it being a cold brew, which yields a less bitter or acidic coffee while also giving twice the caffeine of a traditional brew.
---
03) La Colombe Draft Latte (Pack of 8)
La Colombe Draft Latte Cold-Pressed Espresso comes in a variety of flavors in 9-ounce cans with foamy lactose-free milk. The Draft Latte is made with quality ingredients, produced by cutting-edge techniques, and delivers the best coffee flavor possible. The milk is impressively infused with nitrous oxide to create a thick and silky texture that coats the mouth, tingling the tastebuds.

Since it's lactose and gluten-free, as well as cold-pressed, it's easy on the stomach, and offers a smooth, delicious taste sensation.
---
04) Kitu from Sunniva Super Espresso (12 Pack)
This is the coffee you should be drinking if you're looking to power through the day, whether at work or a workout. This doesn't just pick you up, it makes you fly.
Packed with a huge 180mg of caffeine, 5g of protein, and absolutely no sugar, you won't experience that sugar drop post-drink since it doesn't spike your blood sugar. Not only does it contain caffeine and protein, but it also includes MCT oil and monk fruit extract, which makes it keto-friendly.
You no longer have to feel guilty about needing a caffeine boost while on a diet. The Kitu Super Espresso is a healthy iced coffee shot that is bold, but not bitter.
---
05) Starbucks Tripleshot – Café Mocha (12 pack)
From the world-famous franchise, the Starbucks Tripleshot Energy Extra Strength Coffee is a 15-ounce can of amazing mocha flavor with the burst of caffeine that kickstarts your morning or picks you up in the afternoon.
It's blended with a touch of cream that's smooth, thick, and absolutely delicious. The coffee is extra strength with a whopping 225mg of caffeine, giving you a really good jolt of energy. Every can makes you feel like you just ordered a mocha frap from Starbucks.
This coffee is perfect for hot days when you're feeling dragged down by the heat. Drink it chilled or over ice, and you'll feel a whole lot better.
---
---
---