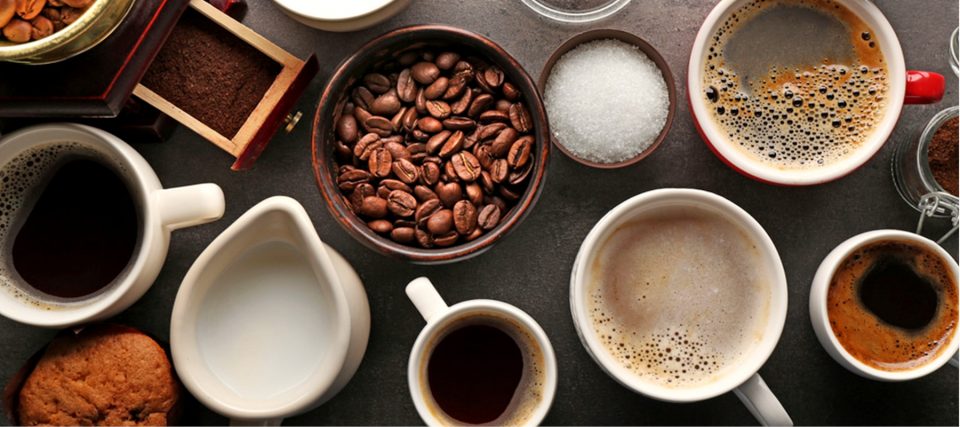 Creamers are the ideal method for storing and adding cream, or a cream substitute, to your coffee. Perfect for commercial businesses, or for slipping into your bag when you're out, you can enjoy coffee made to your own personal taste wherever you are.
---
01)

Nestlé Coffee-Mate French Vanilla Dairy-free Creamer
14 new from $26.61
Free shipping
as of June 8, 2023 6:04 pm
Nestlé Coffee-Mate French Vanilla Dairy-free Creamer is a supermarket staple. It tastes rich and creamy, despite its dairy-free status.
You can transform your coffee from boring to amazing with the delicious vanilla flavor without the lactose and gluten. If you can choose one creamer to go with your coffee that's widely available and tastes great, then Coffee-Mate fits the bill.
---
02)

Left Coast Performance Keto Coffee Creamer
Left Coast Performance Keto Coffee Creamer is excellent if you're following a ketogenic diet for health reasons. It's unsweetened and has zero carbs, but it's still delicious. You can indulge in a scrumptious coffee without having to feel guilty about interrupting the ketogenic state.
Since it consists of MCT and coconut oil, you need to stir it in well. It's gluten-free, so it's good if you have gluten sensitivity. While it does contain a milk product, namely ghee (clarified butter), it doesn't contain enough lactose to trigger any intolerances.
---
03)

Califia Farms Almond Coffee – 6 Packs
Califia Farms Almond Coffee contains 6 packs of delicious almond milk creamer with coconut cream that tastes just as good as any traditional creamer. However, it does have fewer calories and sugar and consists of natural ingredients. You only get 15 calories and 2 grams of sugar per serving, which means it shouldn't impact your diet too much.
It's soy-free, dairy-free, gluten-free, carrageenan-free, non-GMO, kosher, and vegan, so it should be a great fit for all dietary restrictions and cultures. It's not just good for coffee, but also for various recipes. It comes in a shelf-stable pack that you can keep in your pantry without any worries.
---
04)

BPI Sports Keto Best Coffee Creamer
3 new from $26.95
Free shipping
as of June 8, 2023 6:04 pm
BPI Sports Keto Best Coffee Creamer claims to be the first-ever ketogenic coffee creamer. While that claim may need to be corroborated further, it's definitely a good coffee creamer. The caramel macchiato flavor is amazing for coffee, tea, or whatever else you want to put it in.
As the name suggests, it's for people who are either currently on a ketogenic diet or just want something that has zero carbohydrates and sugar. It's a delicious creamer that will give you an extra boost of energy along with your coffee and still keep you in a ketogenic state. It has medium-chain triglycerides that will aid your metabolism.
---
05)

Nutpods Pumpkin Spice – 12 Packs
Nutpods Pumpkin Spice comes in 12 packs of zero sugar almond and coconut creamer that delivers satisfaction for your coffee without any dairy or extra calories. It's keto and vegan-friendly, so it will fit into a whole host of restrictive diets. Whether you're watching your weight or simply want a healthy addition to your coffee, Nutpods should be right for you.
They come in a shelf-stable package of 11.2oz containers, neat enough to take anywhere, and it's safe to refrigerate any opened cartons, making them an economical choice.
---
---
---