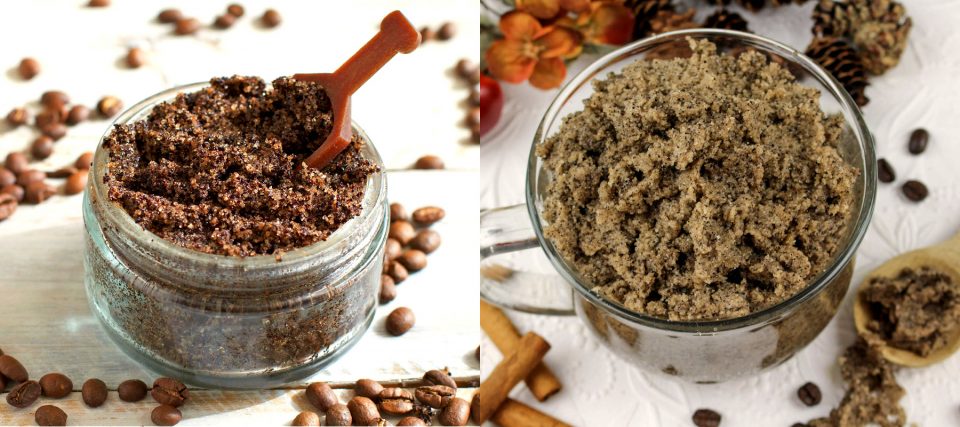 Coffee isn't only used to energize the body, it can also help rejuvenate our skin! Coffee scrubs help to reduce inflammation, improve blood circulation, and scrub away dead skin for a brighter, healthier, and more youthful-looking complexion! Here are our top 5 picks for coffee scrubs that help jump-start your skin rejuvenation:
---
01) OGX Body Scrub Coconut Coffee
OGX coconut and coffee scrub and wash combines the moisturizing power of coconut oil and the seductive aroma of arabica coffee. These two salient ingredients help hydrate your skin, making it soft to the touch, and revealing beautiful and youthful-looking skin!
The brand, drawing from the natural effects of the natural ingredients, is focused on making an effective, moisturizing, and revitalizing scrub that renews your skin's glow! The alluring smell of coffee and the power of coconut oil will make your skin feel and look silky smooth. Give yourself, and your skin, the care needed with OGX's coffee and coconut body scrub!
---
02) Frank Body Original Coffee Scrub
4 new from $15.96
Free shipping
as of November 29, 2023 3:05 am
Frank Body Original Coffee Scrub is good for all kinds of skin types! Designed to clear acne, stretch marks, and cellulite, this coffee scrub is 100% organic, all-natural, and vegan, so you can use it guilt-free – great for your skin, and the environment! With robusta coffee grounds that stimulate blood flow and promote collagen production, these factors help speed up the healing process, as well as give you plumper and healthier skin!
The cold-pressed sweet almond oil contains loads of antioxidants that keep your breakouts at bay! While the scrub strips you of dead and dull skin, the oil ensures that your skin stays well hydrated. Treat your skin with Frank Body's coffee scrub!
---
03) LUVBOD Luxury Coffee Scrub
LUVBOD's Luxury Donut Glaze Coffee Scrub is a delicious treat for your skin! This product helps reduce the appearance of cellulite, acne, eczema, and stretch marks, without leaving your skin feeling dehydrated. It exfoliates, removing dead skin from both your face and body while moisturizing both with essential oils.
Enriched with antioxidants, and using the finest ingredients such as pure vitamin E, raw coconut oil, grapeseed oil, and frankincense to give your skin what it needs to be smoother and more radiant!
---
04) ArtNaturals Arabica Coffee Body Scrub
ArtNaturals arabica body scrub energizes your skin, leaving it glowing all day! A rich face and body scrub, it gently exfoliates the skin, leaving you with a healthy, youthful glow.  Naturally reducing stretch marks, cellulite, and varicose veins, you'll not only look amazing but feel it too.
Caffeine in scrubs and washes is known to help stimulate blood flow and promote quicker skin healing and cell renewal! With olive, sweet almond, and grape seed oils to rehydrate your skin, rejuvenation is easy with ArtNaturals Coffee Scrub.
---
05) Maple Holistics Arabica Body Scrub
Maple Holistics Arabica Coffee Scrub contains Dead Sea minerals, and uses an advanced method to preserve the maximum benefits of the ingredients! Caffeine is known to unclog your pores and increases blood flow and circulation, helping stimulate skin cell regeneration and increase collagen production.
This scrub exfoliates dead skin without removing any moisture and provides a hydrating blend of powerful oils and amazing shea butter.  Leaving your skin renewed thanks to the power of natural antioxidants all the while removing unsightly imperfections, Maple Holistics Arabica coffee scrub with Dead Sea minerals boosts your skin for the whole day!
---
---
---