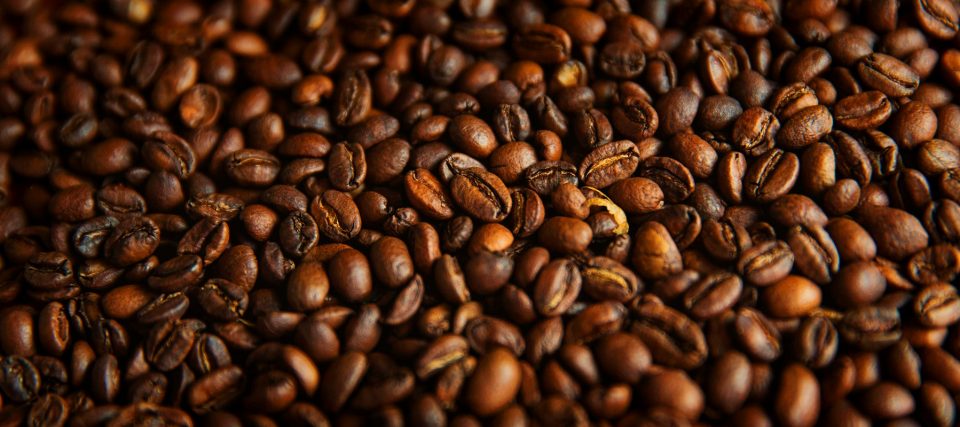 Dark roast coffee is known for its bold, strong flavor with a kick in every sip. It has a characteristic smoky aroma and a subtle hint of chocolate and nuts. The roasting process is significant for this type of rich luxury. For this article, we'll share our favorite dark roast coffee brands that you should absolutely try yourself!
---
01) Death Wish Whole Bean Coffee
Warning, this brand is not for the faint of heart. Dubbed as the world's strongest coffee, the Death Wish Whole Bean Coffee packs double the amount of caffeine as your average dark roast coffee. The brand does so by combining premium Arabica and Robusta beans together and roasting them slowly in small batches to produce a more potent coffee with a higher caffeine content. When brewed, the resulting flavor also has a smooth mouthfeel with a distinct chocolate flavor profile. Coffee enthusiasts have praised Death Wish for being a one-of-a-kind coffee experience, and we highly recommend that you try it out as well.
---
02) Kicking Horse Coffee Kick-Ass
5 new from $23.99
Free shipping
as of September 20, 2023 5:05 am
A lot of coffee brands are now switching to organic farming for a more sustainable and eco-friendly business system, but Kicking Horse has been doing so for years. And if you want to switch to an organic lifestyle, choose the brand's Kick-Ass Dark Roast Whole Bean. It has the distinct smoky aroma and chocolate notes of a dark roast coffee but for a dark roast, it has a slight sweetness to it. The flavor is quite strong, which makes it suitable even for a cold brew and iced coffee. If you want to have delicious coffee and support a brand that is committed to reducing harm to the environment, then this one's for you!
---
03) Don Pablo Whole Bean Dark-Roast Coffee
11 new from $14.49
Free shipping
as of September 20, 2023 5:05 am
Don Pablo's Signature Blend Whole Bean Coffee is one of the best ways to get a taste of authentic South American coffee. The brand sources its high-quality Arabica beans from coffee farms in Colombia, Guatemala, and Brazil, and the result is a full-bodied coffee with a cocoa tone finish. The smoky aroma is coupled with a slightly sweet flavor and has very low acidity. It's a delicious way to enjoy coffee even if you have digestive issues. It's also available in 2 or 5 lb resealable bags and single-serve cups, so you can still have a cup of Don Pablo coffee regardless of the type of your coffee machine.
---
04) Peet's K-Cup Coffee Pods
80 new from $39.99
Free shipping
as of September 20, 2023 5:05 am
Single-serve coffee has a negative connotation of having a mellowed-out flavor compared to brewing your coffee using any other method. Well, we're here to tell you that coffee capsules still pack the same punch as ground or whole bean coffee, and Peet's K-Cup Coffee Pods are a great example of that. The Major Dickason's Blend uses dark roast coffee beans that produce a full-bodied and complex flavor that's hard to find with other K-Cup blends. Brew this in the morning for an instant energy boost before heading out to work. For its price, you're paying for both convenience and flavor, so it's definitely worth it!
---
05) Koffee Kult Beans Dark Roasted
Every Koffee Kult bag is adorned with big bold letters, demanding attention even when placed side by side with other coffee brands. Frankly, this attention they're getting is well-deserved because their Gourmet Dark Roast Coffee Beans create an exquisite and delicious cup of coffee. The beans are roasted in small batches to ensure consistency in flavor. When brewed, it has a smooth and clean taste without any bitterness. It's also important to note how intense its aroma is, and a single cup can fill the room with a stirring smell that will make everyone want to drink coffee right away!
---
---
---