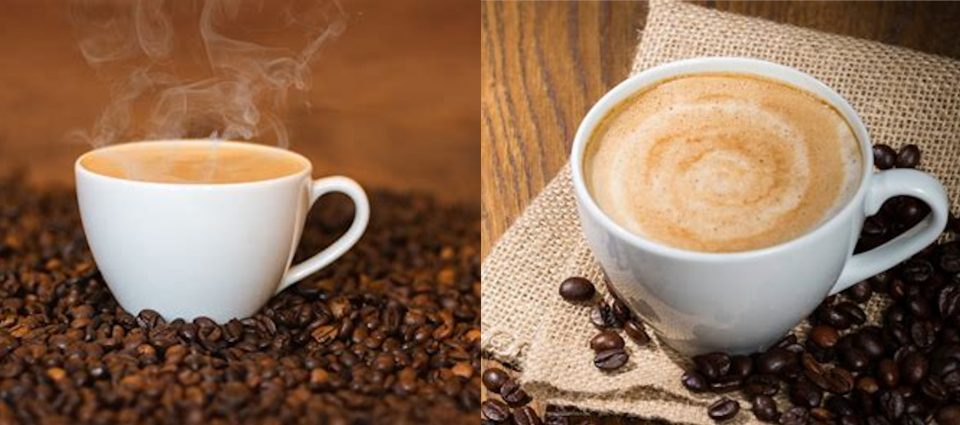 For those with health complications or those that just want to lead a healthier lifestyle, a step taken is switching regular coffee for decaffeinated coffee! Research shows that swapping your usual coffee for decaf can lessen the risk of developing type 2 diabetes, as well as colon or breast cancer. Here are our top 5 picks of decaf coffee:
---
01)

Seattle's Best Coffee Decaf Portside Blend
Seattle's Best Decaf Coffee is a delicious medium-dark roast arabica coffee that will satisfy your coffee cravings and decaffeinated needs! Made with the all-natural Swiss water process, decaffeination is done carefully and naturally with a great deal of attention and care. These coffee beans make a delicious cup of joe!
The flavors consist of caramel and cocoa, with hints of citrus—all intermingling to offer you a smooth, clean finish, with low acidity. These beans are roasted in small batches to ensure that they are consistent in giving the perfect freshness with every bag.
---
02) Kicking Horse Decaf
Kicking Horse is an unusual name, and rest assured their coffee is all-natural, and delicious! This dark roast decaf coffee is decaffeinated with the Swiss water process ensuring the beans do not go through any harmful processes that involve harmful chemicals. Despite containing no caffeine, this variation of Kicking Horse's coffee still packs that same flavor—deep, dark, and delicious!
All coffee by The Kicking Horse is sourced and harvested in ethical ways, for both the workers and environment. Enjoy your delicious cup of decaf guilt-free, this coffee is USDA certified organic, Fairtrade coffee!
---
03) Lavazza Dek Decaf Espresso Beans
Lavazza's decaf dark roast espresso coffee blend is all-natural Italian whole beans! The beans are steamed, and caffeine is removed with carbon dioxide before roasting. The result? Decaffeinated coffee with the all the same characteristic deliciousness of regular coffee, just without the caffeine!
Lavazza's coffee is a staple in Italian coffee shops and restaurants, because all their coffee is blended and roasted in Italy! To make the most out of these beans' flavor, use an espresso machine to prepare and brew your cup of joe! All of their blends are produced in a nut-free facility! Enjoy your decaf coffee with Lavazza!
---
04) No Fun Jo Decaf Coffee Beans
No Fun Jo Decaf Ground Coffee may sound a little boring, but this coffee is the opposite! The beans used are decaffeinated with the Swiss water process, meaning it's done through a natural, organic process! The flavors are complex and sweet, pick up the full-bodied taste of blueberry and milk chocolate! Each batch of coffee is roasted fresh, hand-crafter by artisan roasters.
This coffee is 100% organic and all-natural. Being USDA certified organic, and Fairtrade, this coffee can be enjoyed with the peace of mind that it's beneficial for everyone involved! So get your decaf coffee fix from No Fun Jo Decaf!
---
05) Verena Street Sunday Drive Decaf
Verena Street's Sunday Drive decaf coffee medium roast arabica coffee has a rich but mellow flavor. The genuine arabica beans are naturally decaffeinated through the Swiss water method, this coffee's flavor is not altered in anyway, and offers a full-bodied flavor and aroma without bitterness. Who said decaffeinated coffee has to compromise flavor?
Each bag is freshly roasted, and the beans and blends are handled with care, packed by the workers at Verena Street—an independent and family-owned coffee company. Enjoy a smooth flavor of your coffee fix with Verena Street's Sunday Drive!
---
---
---