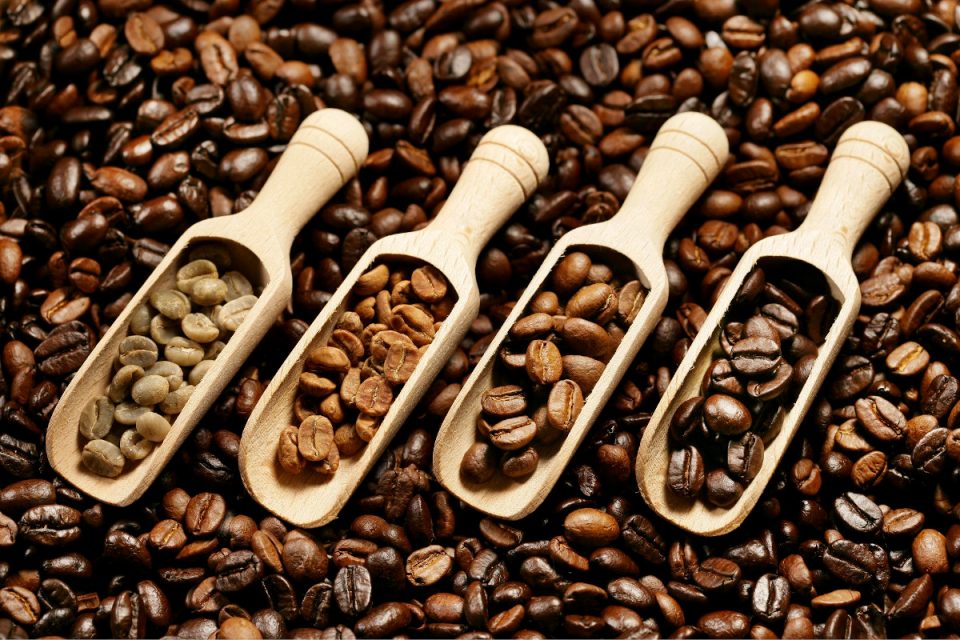 Picking the right espresso beans for your coffee machine is truly the most important part of a good cup of coffee! Enjoy your coffee how you want, by picking the exact flavor you favor! Here's a guide on the best beans you can choose for your cup of joe:
---
01) Stumptown Coffee Roasters Whole Bean
8 new from $26.90
Free shipping
as of November 29, 2023 7:11 am
If you're looking for delicious decaffeinated and organic coffee beans, you've come to the right place! Stumptown Coffee Roasters offers Trapper Creek whole bean decaf! The beans carry a raisin, buttery, and caramel flavor that work in harmony together for a creamy cup of coffee. Finally, a decaf cup that doesn't compromise flavor!
The beans are meticulously sourced and picked, the ones selected are guaranteed to carry their flavor even after the decaffeination process. This process is done as gently as possible with the Swiss Water Decaf process. Stumptown Coffee Roaster's organic, decaf, and delicious coffee.
---
02) Koffee Kult Dark Roast Coffee Beans
Let's be honest, most coffee lovers really are a slave to their cup of joe! The Koffee Kult dark roast coffee beans are organically sourced, Fairtrade, and delicious — guilt-free coffee from sourcing, to contents! Roasted in small batches to ensure quality and packed and shipped immediately after roasting to guarantee freshness. Every bad is the same quality, so enjoy the consistency of these Koffee Kult beans as your staple!
A smooth heavy body, with flavors of cinnamon, bright flavor with a long finish! The perfect cup to jumpstart your day. Joining the Koffee Kult is a great decision!
---
03) Lavazza Super Crema Medium Espresso Beans
Lavazza's Super Crema whole bean coffee blend is a medium espresso roast with notes nutty and sweet notes of hazelnut and brown sugar. All Lavazza Super Crema blends are blended and roasted in Italy! To enjoy and make the most out of the flavors in these beans, note that these taste best brought out when you brew these in an espresso machine.
If you have a nut allergy, not to worry, Lavazza ensures that there is only coffee in these bags and that the coffee is processed in a nut-free facility center! Enjoy the soft and creamy texture of this Italian blend today!
---
04) Kicking Horse Coffee Cliff Hanger Espresso
Need a way to kickstart your day? To really kickstart it, check out this medium roast from Kicking Horse Coffee! The Cliff Hanger Espresso will leave you wanting more! The silky texture and complex flavors of wild berry syrup intermingling with a smooth cocoa finish will definitely have you hooked!
Sourced from  Africa, Indonesia, Central, and South America these beans are Fairtrade and sourced in socially and environmentally responsible manners. The beans are also 100% organic—which means it's fair for the farmers, the consumers, and the earth! Fair, delicious, and responsibly sourced coffee, no cliffhangers in their methods. What's not to love.
---
05) Camano Island Sumatra Dark Coffee
This Organic Sumatra Dark Roast Coffee from Camano Island Coffee Roasters is USDA-certified organic coffee. The bran ensures that all bags that leave the facility are of the highest quality and freshness. TO ensure that, the coffee is always bagged and shipped within 48 hours of the roasting process!
With distinctively vibrant flavors, full-bodied, and bold intertwining with softer sweeter, fruitier, and nuttier flavors, this coffee is an absolute treat! Enjoy it in the morning, or at night, but this coffee is perfect as a dessert coffee right after meals! Ethical and scrumptious coffee that can be enjoyed guilt-free, from Camano Island Coffee Roasters!
---
---
---