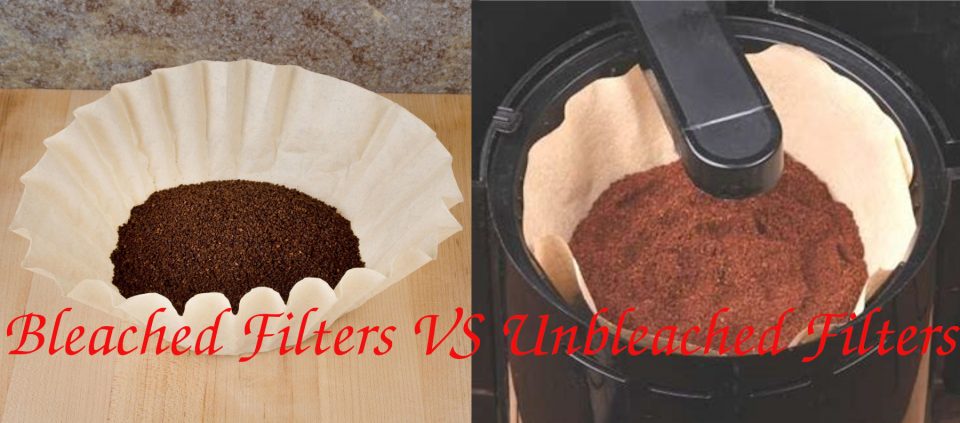 Coffee filters might not be your top priority when brewing coffee, but how else are you supposed to enjoy your coffee without separating the gritty grounds from the delicious liquid? These disposable utensils can either make or break your drink, so it's essential to choose the right type before you start brewing.
Coffee filters come in different varieties but for this article, we'll focus on the most widely used type: paper. There are two kinds of paper filters, bleached and unbleached. They are technically the same, but the difference in manufacture has created a divide among coffee lovers. To find out more about how these two paper filters differ, just keep reading!
---
Bleached Coffee Filters
13 new from $9.82
Free shipping
as of September 20, 2023 10:09 am
To make paper filters look white, they are bleached using either chlorine or oxygen bleach. Although chlorine isn't necessarily toxic in very small amounts, it does affect the environment negatively, which is why a lot of brewers tend to steer clear of this variant. Instead, they choose oxygen-bleached filters that are safer to use, but come at a higher price.
Filters are available in different shapes and sizes, but the most commonly bought is the 4 size which fits most pour-over kettles and electric coffee makers. A great example of a 4 white filter is the Technivorm Moccamaster #4, White Paper Filter. These are made of high-quality paper material and are oxygen-bleached, so guaranteed safer to brew with.
---
Unbleached Coffee Filters
Unbleached coffee filters skip the bleaching phase thus reducing harm to the environment, which is why they retain their natural brown color. They tend to be of a thicker construction, too, and therefore are much more robust and cost-effective than their white counterparts. Unfortunately, they can have a slightly papery taste. To prevent this, simply rinse your filter at least once or twice with hot water.
Unbleached filters also come in 4 size filters, but if you're using a standard coffee maker, a basket paper filter is a more suitable option. The Melitta Unbleached Basket Coffee Filter can contain up to 12 cups worth of coffee grounds and is a great choice of unbleached filter.
---
Does bleaching affect the flavor?
Unbleached filter papers can taste slightly like paper unsurprisingly, however, you soon get used to it and it's never detracted from the taste of the coffee for us.
Which is more eco-friendly?
There's no denying that unbleached coffee filters are friendlier to the environment than bleached filters. The chemicals used in bleaching, especially chlorine, are pretty harmful to our environment, so it's understandable why most brewers choose oxygen bleached ones instead. Although they do use sodium percarbonate, this compound is milder and still does the same job as chlorine. So if you're conscious about how your consumables affect Mother Earth, unbleached filters should be your go-to.
The verdict
So, which is better? As cliche as this may sound, it all depends on your personal preferences. Bleached filters are a bit cheaper and don't have a papery taste, but chlorine bleaching has a negative impact on your surroundings. On the other hand, unbleached filters have a thicker, more durable feel and are eco-friendly, but you'll need to rinse them first before brewing. If you're still not sure which one to pick, then why don't you try them both? This way, you'll have some objective feedback to help make your mind up.
---
---