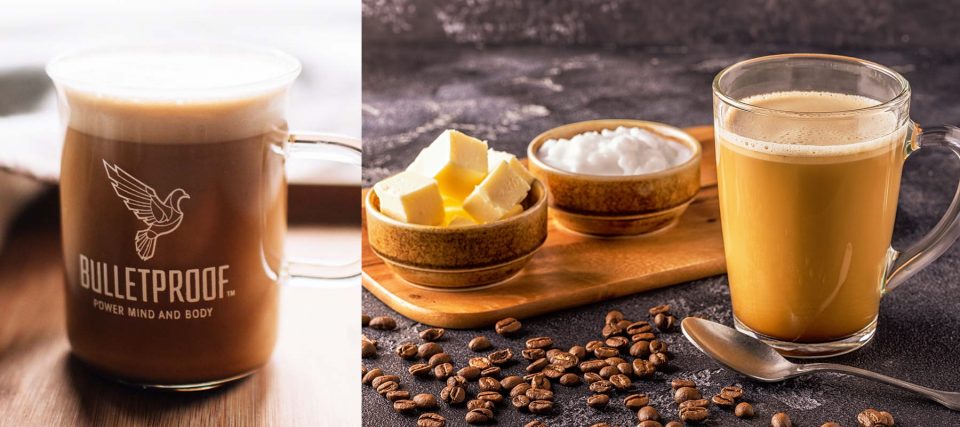 ---
Bulletproof Coffee
3 new from $32.99
Free shipping
as of November 28, 2023 8:05 pm
Bulletproof Coffee is now a world-famous coffee recipe for people who are getting into low-carb diets to lose weight, retrain their metabolism, and optimize their nutrition. It has transformed how people drink coffee in the morning, and the movement is only growing stronger. But before it became incredibly popular online, it was something that the Bulletproof Coffee brand came up with for their own coffee, and it's still best to have bulletproof coffee with Bulletproof Coffee's own brand of beans.
Coffee beans from Bulletproof Coffee are organically grown and hand-picked by expert coffee farmers, then medium roasted to bring out notes of cinnamon, plum, and orange with a cocoa hazelnut finish. The beans are certified clean by tests that check for toxins, making sure that it delivers a natural caffeine boost without the jitters. The coffee plants are grown on farms that are grown with Rainforest Alliance Certified practices that make for sustainability.
The Bulletproof Coffee recipe and brand were conceived as a different kind of energy beverage for adults to achieve high performance, from business people and professional athletes to parents and employees. Bulletproof Coffee can be combined with intermittent fasting, a ketogenic diet, and other methods to control one's weight and stay satiated, alert, and focused throughout the day. Instead of being overly dependent on sugar and carbohydrates, the body can then be trained to burn primarily fat.
How and when to drink Bulletproof Coffee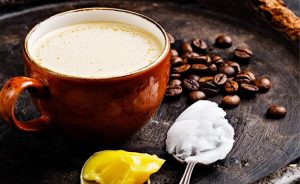 Bulletproof Coffee in its intended form is meant to be breakfast without the sugar that makes other breakfast staples like cereal, fruit juice, smoothies, bread, and others so unhealthy in the long run. Instead, you get caffeine coupled with MCT oil and fat as your energy source in the morning without spiking your blood sugar and taking you out of a ketogenic state.
The Bulletproof Coffee recipe is quite simple in concept. Brew a cup of coffee with 2.5 heaping tablespoons of ground Bulletproof Coffee beans. You then add 1-2 teaspoons of MCT oil, and 1-2 tablespoons of unsalted grass-fed butter (or ghee, clarified butter if you're lactose intolerant). You may also add a scoop of Bulletproof Collagen Protein to add more to it and make it a more complete breakfast. Mix it all together in a blender for 30 seconds to get the consistency of a foamy latte. 
There has been a rethinking of what breakfast truly is in recent years, from how it's taught to people as the most important meal of the day, how people actually ate it throughout history, its popularization in the 20th century, the foods that were popularized as breakfast staples, how the idea of breakfast is changing in response to the prevalence of cardiovascular illnesses, and the constant search for healthier alternatives.
If you're looking for a healthier way to get your day started, Bulletproof Coffee is the way to go. If you're just looking for a good-tasting coffee, no matter how you like it, then Bulletproof Coffee's beans are great as a regular cup of joe. It is actually a better coffee for your needs as it has been processed to be as toxin-free as possible.
Check out the video below for additional tips and tricks on preparing and improving the taste of bulletproof coffee.
---
---
---