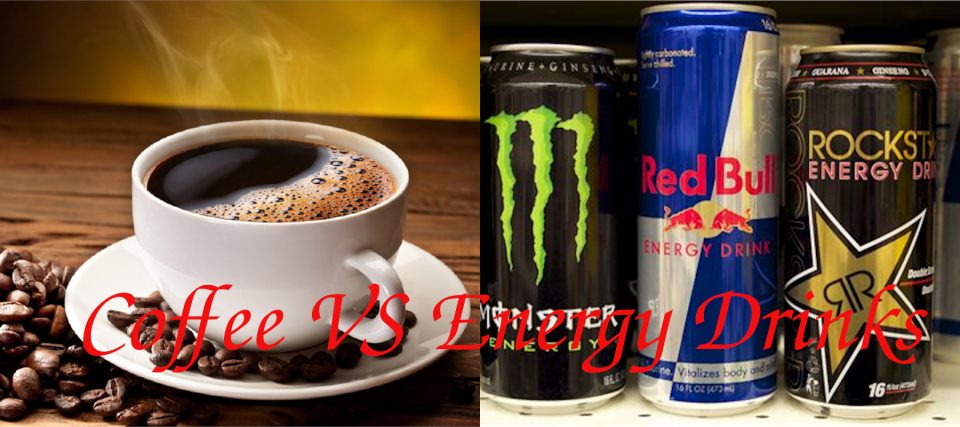 Read on Fikanyc's post to know How to compare coffee vs energy drinks.
Planning to pull an all-nighter for the upcoming finals? You'll need something to keep you awake throughout the whole ordeal. Some people would opt for a hot cup of coffee while others would rather go for an energy drink, but have you ever wondered which one actually does a better job in boosting your energy levels to help you be more productive? They're both considered an essential for those who have to stay up late, but they're not quite the same. Not sure which one is better suited for you? Take a look at the following before you make your choice!
Caffeine content
The common assumption is that coffee has more caffeine than energy drinks, which is actually correct most of the time. Although caffeine content can vary depending on size, brand, strength of the drink, and more, coffee almost always contains more. On average, a single can of energy drink has at least 80-200 mg of caffeine, while an 8 oz cup of coffee has about 110-150 mg. If you really need something to keep you alert and focused, go for a cup of joe instead of a can of Red Bull, but never drink them at the same time!
Sugar
Energy drinks have earned a bad rap throughout the years, and it's mainly because of its high sugar content. A standard 8 oz can of Red Bull provides almost 27 grams of sugar, which may lead to sugar crash and negate the beneficial effects of caffeine on the body. Instead of an elevated energy level, you might experience tiredness and fatigue instead. There are sugar-free energy drinks available in the market, but they use artificial sweeteners instead.
On the other hand, coffee provides you with more control of the sugar that goes into your cup. You can add a teaspoon or two, or none at all if you're cutting back on your sugar intake.
Ingredients
A cup of black coffee uses only coffee beans, but you're free to add milk and sugar to adjust the flavor. Coffee can also be enjoyed with a plethora of additional ingredients such as ice cream, vanilla extract, chocolate, whipped cream, and more!
As for energy drinks, it's common to see B vitamins, taurine, guarana, carnitine, and ginseng on the long list of ingredients in most brands, all of which are geared to make you feel more energized as you gulp down a whole can.
Calorie content
Trying to lose weight? A cup of black coffee has little to no calorie unless you add other ingredients that ups the calorie content. That's why if you are an avid drinker of anything Starbucks, you might want to curb your cravings to reduce unwanted calories and allow caffeine to help you burn more fat.
Energy drinks have 110 calories on average thanks to the added sugar in the ingredients. There really isn't a problem with consuming calories of this amount from energy drinks as long as you do it in moderation.
The verdict
Based on caffeine content, sugar, ingredients, and calorie content, coffee is considered a better all-nighter essential compared to energy drinks. Not only are they low in calorie, but they also provide more caffeine that can help you stay alert and focused throughout the night. However, keep in mind that this can also vary depending on other factors such as additional ingredients. On the other hand, energy drinks aren't inherently bad but considering their sugar content, you may want to drink this only on occasion.
---
---