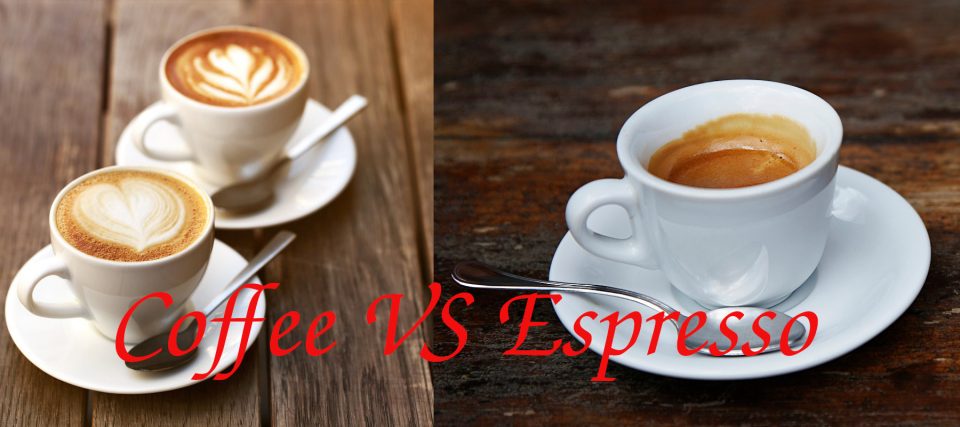 The saying "different drinks for different needs" doesn't only apply to alcohol, it also works for caffeinated drinks as well. A warm cup of coffee is best suited in the morning to jumpstart your day, while a concentrated espresso shot is better when you need to pull an all-nighter. But does espresso really have more caffeine content than coffee? Which is the better one between the two? A lot goes into these hot drinks and comparing them side by side is a great way to find out which one is right up your alley.
Espresso vs Coffee – Our Barista Explains
Caffeine content
The reason why we choose to drink an espresso shot for an all-nighter is that we believe that it contains more caffeine than a cup of regular coffee… or does it?
Volume-wise, a 1 or 2 oz espresso shot has way less liquid than an 8 oz cup of coffee. If you fill an 8 oz cup with espresso for them to have an equal, then espresso certainly contains more caffeine by a mile. A single espresso shot has a concentrated caffeine content, but you surely won't consume your espresso this way, right?
If you consider each drink's typical serving size, you'll find that an 8 oz cup of coffee has more caffeine than an espresso shot. The former contains 80-100 mg of caffeine, while the latter only has 60 mg. Keep in mind that this estimation may change depending on a lot of factors such as the type of beans used, brewing method, extraction time, temperature of the water, and so on.
Brewing methods
Brewing methods draw a very distinct line between coffee and espresso. Coffee can be made in a variety of methods, such as pour-over, French Press, coffeemaker, AeroPress, Cold Brew, and more. There isn't a single way to brew a cup of coffee, and each method yields a different flavor and mouthfeel.
On the other hand, an espresso requires an espresso machine for it to be successfully made. This contraption has a complex system that is specially designed to push heated water through freshly ground coffee beans within just 20-30 seconds. Although this is the only way to create an espresso shot, there are different types of the drink that can vary depending on the extraction time and the ratio of other ingredients mixed with it such as milk.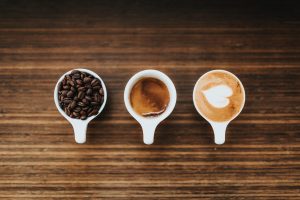 Grinding
Grind size can have a significant effect on the taste of espresso and coffee. Most coffee brewing methods require a medium grind size, similar to a coarse black pepper. It has a milder flavor and thinner consistency, so a fine grind is not necessary. Espresso, however, requires a fine grind with a texture similar to table salt.
To preserve the taste and aroma of the coffee beans, it's best to grind them moments before brewing your coffee. Oxidation affects the state of the ground coffee beans, and grinding them days or hours before you need them means you've lost a significant amount of flavor from the beans. This means that pre-ground coffee is certainly out of the question, and you might want to invest in a good grinder.
The bottom line
Espresso and coffee have their own distinct qualities, and pitting them against each other means you're missing out on a lot! Caffeine quality, brewing methods, and grind size affect these two drinks a lot, but there's no written rule indicating that one of them is better than the other. As we have said, different drinks for different needs. Enjoy these warm beverages whenever you like!
---
---