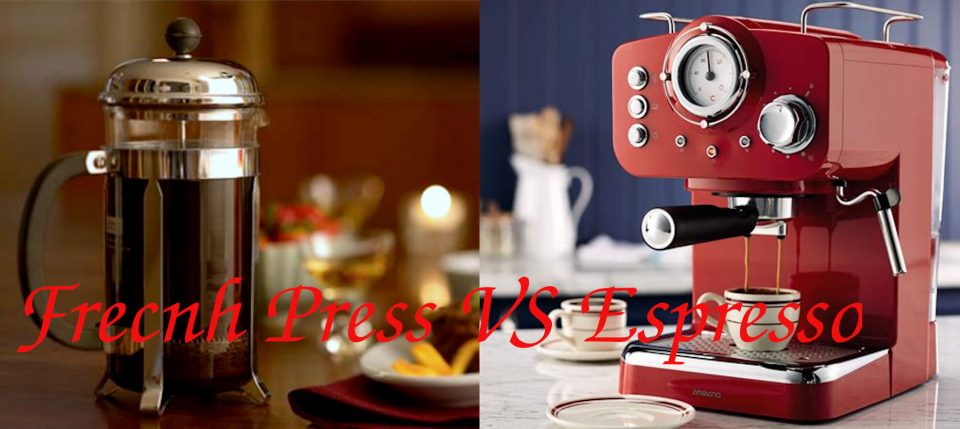 French press and espresso are two of the most popular ways to enjoy freshly ground beans. Traditionally these two drinks could only be enjoyed at coffee shops due to the machines required, and the skills necessary to control those machines. Now, however, they can be enjoyed at home thanks to the ready availability of the easy-to-use home coffee-making tools.
Despite the difference in brewing methods, both French press and espresso produce a dark and rich flavor. If you like your caffeinated drinks with a strong taste, which one of these two should you pick? We bring you the lowdown!
---
Boly Espresso Machine
To prepare a shot of espresso, you'll need an espresso machine and this Boly is a great model. An ounce of hot water is forced through the coffee grounds, creating a concentrated coffee extract that is served in a demitasse cup. A huge factor that determines the quality of an espresso shot is the grind size of the grounds. You'll need finely ground coffee to ensure the best flavor possible.
First off, the brewing process only takes about 20-30 seconds. This means you can enjoy a shot of espresso almost immediately after setting up the machine. Since it has a very concentrated taste, it's often used as a base for a number of different coffee drinks such as cappuccino and latte. Its caffeine content per shot is pretty high too, which is why those who need to pull an all-nighter opt to drink a shot of espresso or an espresso-based drink to keep them awake.
This package comes with a milk frother for creating the perfect cappuccino or latte. It's simple to use, quick to clean and doesn't take up huge amounts of valuable counter surface space.
---
Kona French Press
1 used from $58.00
Free shipping
as of June 9, 2023 12:04 pm
This Kona French press is used by pushing coarsely ground coffee steeped in near-boiling water through several layers of filter mesh with a plunger. The fine mesh at the bottom separates the ground from the water and draws out the brewed coffee. The liquid is poured into a cup and can be enjoyed with milk. Due to the grind size, it's normal to see a few tiny pieces bits of coffee bean in the extracted liquid.
The French press typically uses a large carafe, containing enough coffee for several people to enjoy a brew, making it a great non-electric alternative to traditional drip coffee machines. The Kona has the capacity for up to 8 cups of coffee.
As mentioned, the end product has a very strong, luxurious flavor. If you love your coffee black, French press coffee is definitely a must! Also, they're significantly cheaper than espresso machines, so are great for the budget-conscious household.
The verdict
So, which wins? The answer really depends on you! The French press is better suited for home baristas who want a manual method of brewing coffee, while espresso is perfect for those who want an instant caffeine boost or simply enjoy the variety of espresso-based drinks.
---
---