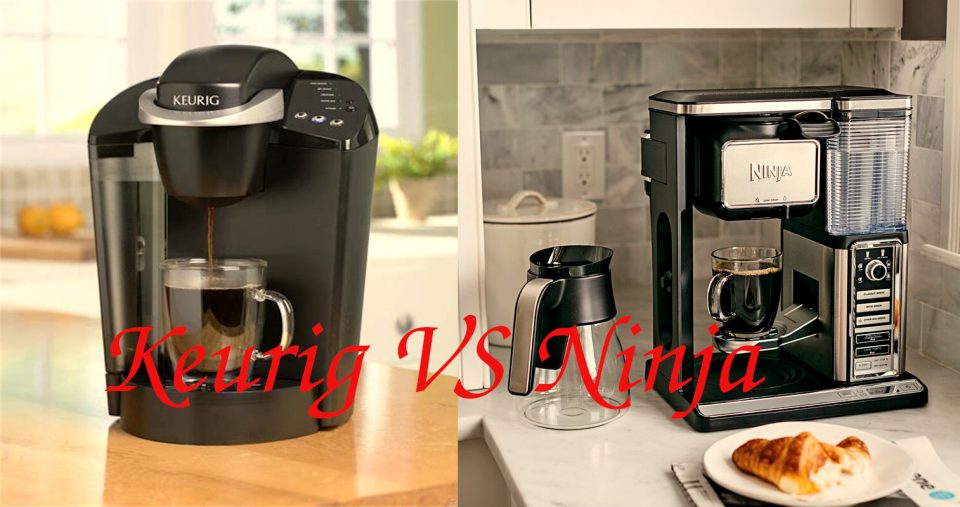 Due to convenience, coffee makers have become a staple in every household. From traditional drip coffee makers to single-serve brewers, there are lots of choices available from different brands and with varying price points. The problem is, choosing the right one for your kitchen might take a while working your way through the options.
To narrow down your search, let's look at two of the leading coffee makers, Keurig and Ninja. Keurig are well-known for their single-serve coffee machines, which use pre-ground coffee sealed in a small plastic cup. One flavor-packed K-Cup is equal to a regular cup, ideal for those who want the perfect coffee every time. Keurig have also released their 2-in-1 combo, the Keurig K-Duo Essentials Coffee Maker.
This all-around coffee machine is frequently compared to its equally versatile competitor, the Ninja Hot and Cold Brewed System. Ninja are popular for their lineup of kitchen appliances, but their coffee machines have gained a dedicated following thanks to efficiency and affordability.
Keurig K-Duo Coffee Maker
60 new from $134.99
9 used from $132.47
Free shipping
as of November 29, 2023 3:05 am
The Keurig K-Duo Coffee Maker definitely stands out from the crowd. Traditional Keurigs are single-serve coffee machines, but this one includes a standard coffee maker in its system, giving you more coffee prep options. The controls are pretty straightforward, which makes it easy to use even for newbie owners. One K-Cup provides a single 8, 10, or 12 oz cup of coffee, and the drip filter can prepare 8, 10, or 12 cups of coffee.
At the back of the machine, you'll find a 60 oz water reservoir that can be easily detached for refilling. To keep your water heated, the glass carafe sits on top of a heated plate. Overall, it's a great machine to have if you often have guests over, but still want the convenience of a single-serve coffee machine. Considering its price and versatility, we'd say it's a great purchase, and well worth considering for your kitchen.
Ninja Hot and Cold Brewed System
8 new from $129.99
14 used from $97.49
Free shipping
as of November 29, 2023 3:05 am
The Ninja Hot and Cold Brewed System offers a 2-in-1 combination – hot-and-cold as well as coffee-and-tea. It's not a single-serve machine, but it makes up for that with a range of impressive features. The ability to brew six different cup sizes and in five different styles – classic, rich, over ice, cold brew, and speciality makes selecting a customized brew easy. Another nifty feature is the milk frother on the left side, which allows you to make a deliciously creamy cappuccino or latte right in your own kitchen.
To brew tea, simply replace the coffee filter with the tea filter, both of which come in different colors for easy identification. There are also five different ways to brew your tea based on your preferences – herbal, black, oolong, white, and green. In terms of affordability, expect toa fraction more for this machine, but keep in mind that you'll be getting a lot more.
Which machine wins the battle?
Both products offer a number of ways to enjoy your caffeinated drink, but it all boils down to your personal preferences. If you want to enjoy both coffee and tea without buying two separate machines to brew each, the Ninja Hot and Cold Brewed System is a perfect pick. On the other hand, loyal coffee enthusiasts should stick to the Keurig K-Duo Coffee Maker to enjoy two ways of preparing a cup of joe.
---
---