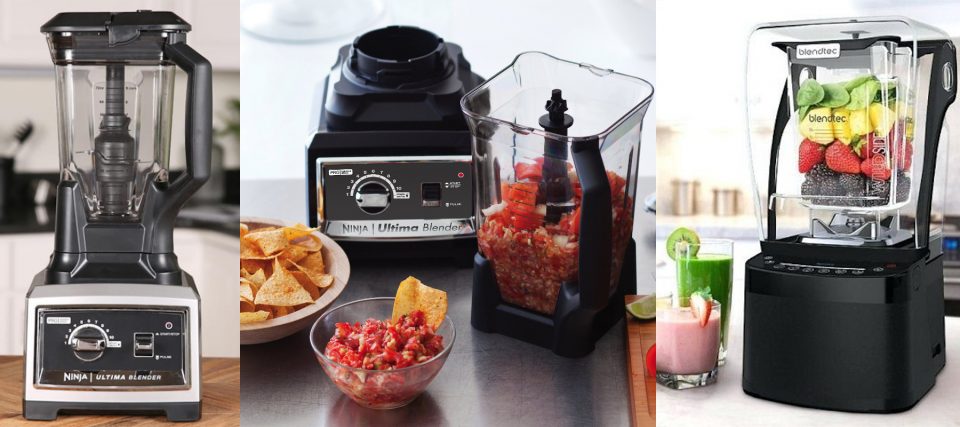 ---
The Ninja BL810 Ultima Blender is the ultimate in blending power with a 1500-watt 2.5-horsepower motor that will liquify virtually anything in mere seconds. Its Total Crushing Technology can crush ice and whole fruits and vegetables, even if they're frozen solid, until they're smooth and creamy. It has a Pro Variable Speed, with 10 speed settings, as well as a pulse setting for total control over your blending experience.
You get the motor base with controls, as well as 2 Professional Nutri Ninja Cups with sip and seal lids for optimal nutrient and vitamin extraction. You are guaranteed the healthiest drinks and smoothies that will improve your health and well-being easily. You can use the Ninja Ultima Blender to get all your vitamins and minerals from natural sources instead of pills and capsules, thus making you look and feel better over time.
The Total Crushing blades are powered by Ninja's Dual Stage Blending Technology, which is a gear system that creates high torque and high speed cyclonic blending. It can blend even the hardest and most stubborn of ingredients into a smooth paste or liquid. Even ice is no match, and it blows even the most expensive ice shavers in the market out of the water.
You can have it creamy or watery or however else you want it, thanks to the controls that give you just about every setting you need for the best blend possible. You can go at it slow or right up to a blistering 24,000 RPM. With 10 speeds to choose from, as well as a pulse setting, you get an incredible degree of control with the Ninja Ultima Blender.
Ninja's Nutrient and Vitamin Extraction guarantees great tasting juices and smoothies, all with a smooth finish without melting the ice with heat from the motor. You get the freshest cold beverages with this blender, thanks to Nutri Ninja technology. You can preserve the fiber and vitamins from your ingredients, making for healthy drinks you can consume every single day.
All parts of the Ninja Ultima Blender is made from BPA-free plastic, which is incredibly durable and absolutely safe to handle and use. It's also lightweight, so you don't have to worry about having to lug this blender around as you can even lift it in one hand with no problems whatsoever. The Nutri Ninja cups are also made of BPA-free plastic, so you don't have to worry about it smashing to bits if ever you accidentally drop it on the floor.
Thanks to that sleek and durable BPA-free plastic construction, the blending jar itself is easy to clean and dishwasher safe. You can take off even the oiliest and stickiest of residues with just soap and water. As for the motor base, all you need to clean it is a damp cloth. After cleaning it, you can just set it aside easily with a small footprint, so you can put this on your kitchen countertop without it getting in the way.
---
---
---