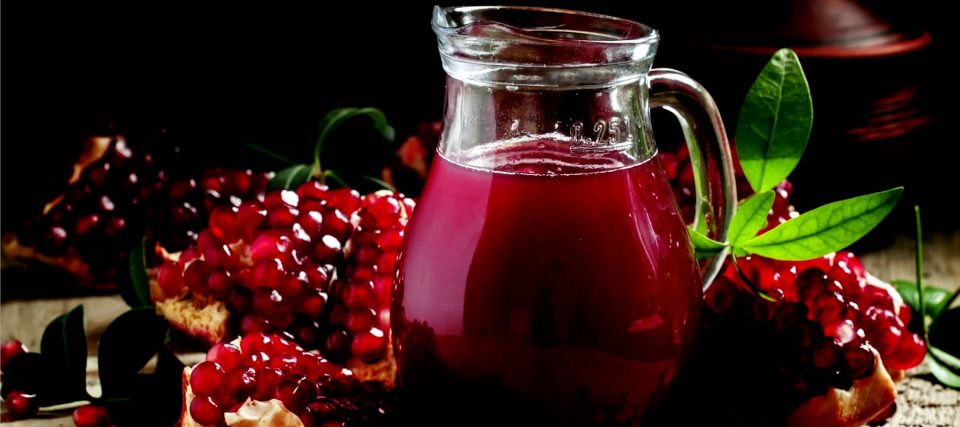 ---
Upon seeing this article, most people would wonder if they really actually needed a pomegranate juicer. The answer is, most people probably don't! But if you're someone who really likes pomegranates and pomegranate juice, or if you work in a restaurant or café that has something such as  this on the menu, this is most definitely the product for you.
This commercial grade pomegranate juicer is from LavoHome. Weighing 160 ounces, this device is sturdy and well built for all your pomegranate juicing need! Made out of food-safe cast iron, the metal is dense and strong, and heats up extremely slowly, minimizing possible damage to the parts from heat and friction.
This juicer is designed to make pomegranate juice quickly, efficiently and easily! With the ingenious and enduring design, and parts picked especially for the best juicing experience! The simple black and silver color scheme gives this device a serious and professional look, perfect for the restaurant kitchen, or just everyday at home use! The mix of rubber and steel is the perfect functional choice to make the juicer easy to use and maneuver.
The slim and lengthy handle, covered in a rubberized grip provides the perfect amount of leverage to make extracting the most juicer the easiest possible! The ergonomic design allows repeated use while minimizing possible strain and injury on the wrist, hands, and arms.
This fruit juicer presses up to about 1,400 pounds per square inch which will help you make the most of your lovely pomegranates, with little to no waste of juice. The strong cast iron parts are sturdy, hefty, and easy to clean because the entire device is dishwasher safe.
The 3 pivot point quality construction of this juicer allow you to exert minimal strength and effort, but still maximizing juicing effectivity and efficiency! This pomegranate juicer is built to make juicing as easy as one, two, three!
Surely you won't be carrying a pomegranate juicer in your in you bags and luggage everywhere you go, and even if your a pomegranate lover and you did consider it, the juicer weighs in at 10 pounds, and it is quite dense and heavy. With that in mind you can tell that this device is far from flimsy, and can be trusted to handle the force that will be exerted on it by the users.
With all that having been said, sure, maybe you don't need a pomegranate juicer, but if you love pomegranates or own a restaurant it would really be a good gadget top invest in! And yes, it actually does work with oranges, lemons, and limes and any other fruit. If you bought this manual juicer, you wouldn't really need to buy another juicer ever again! The LavoHome juicer is perfect for making summertime drinks and snacks, as well as all the rest of your cooking and juicing needs!
So what are you waiting for? This sturdily built juicer works like magic, is easy to clean, and built to withstand all of the pressure! Being hefty, and built to last, this surely won't be a purchase you'll ever regret!
Pomegranate Juicer Commercial Grade Pomegranate and Citrus Manual Juice Press.
7 new from $46.13

as of July 28, 2021 1:24 am
---
---
---