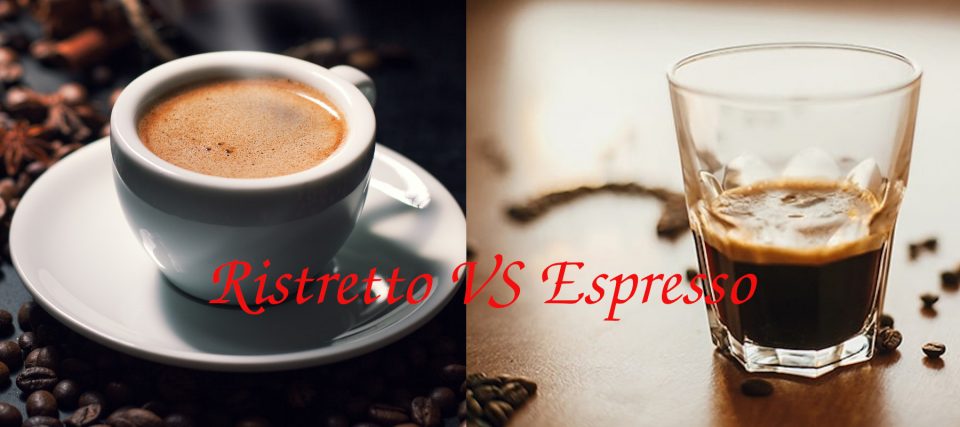 Espresso VS Ristretto
There is nothing that can beat the exceptionally delicious, concentrated espresso. Notably, though, espresso is not the only beverage on the menu in light of the not-so-famous, alternative choice – ristretto!
An increasing number of coffee lovers have heard of espresso, as they probably brew it themselves in the comfort of their own home. Although, the same cannot be said when considering ristretto.
Despite they are nearly identical, a ristretto is presenting the concentrated version of an espresso. Therefore, we will explain the way espresso is made and clarify its main differences with ristretto. Honestly, after reading this you will be amazed by how much you will crave to try a ristretto!
Espresso Overview
More water
1 oz of concentrated coffee per cup
Longer extraction
Traditional and strong flavor
More caffeine
So, let's begin with the basics. A classic shot of this drink is comprising of 1 to 3 ounces of concentrated, bold coffee. In order to make espresso, the coffee maker will go over the tamped coffee grinds with boiling hot water. This is how this dense, aromatic and intense flavor is made, making espresso so well-known.
The whole process takes up to 30 seconds, depending on the coffee machine used. There are many coffee addicts that order double or even triple shots of this mouth-watering java.
An espresso has three parts, being a dark 'body' at the bottom, lighter in its 'heart' and a delightful 'crema' on the top. The little air bubbles on the top give the espresso its signature taste. You can drink it either black or with sugar.
Ristretto Overview
Half the water
.75 oz of concentrated coffee per cup
Quicker extraction time
Focused, intense flavor with a sweet aftertaste
Less caffeine
Basically, a ristretto is the pulled version of espresso, implementing an identical making process. Ultimately, the difference is that it is much quicker to prepare as its using half the water the espresso requires.
As a ristretto is made with less water, the final product is presenting a smaller shot, precisely .75 oz. However, one of the advantages of this java is that it is much quicker to make, meaning that it offers a much more intense flavor with a surprisingly refreshing, sweet finish.
The differences are almost unnoticeable, albeit, a ristretto is having slightly less caffeine as it takes less time to extract.
Last Thoughts
If you are a fan of espresso, you may fall in love with ristretto even more. Though it is not a common order, many coffee houses are already using ristretto shots on their menu. For example, most coffee shops use it to prepare flat whites. Even though they are almost indistinguishable, it may be worth trying out what ristretto shots have to offer after all!
Are you new in the world of authentic coffee preparation? Check out our best beginner's espresso machine reviews, as well as our best espresso tampers of the year, to make sure you equip yourself with high-quality coffee-making items.
---
---