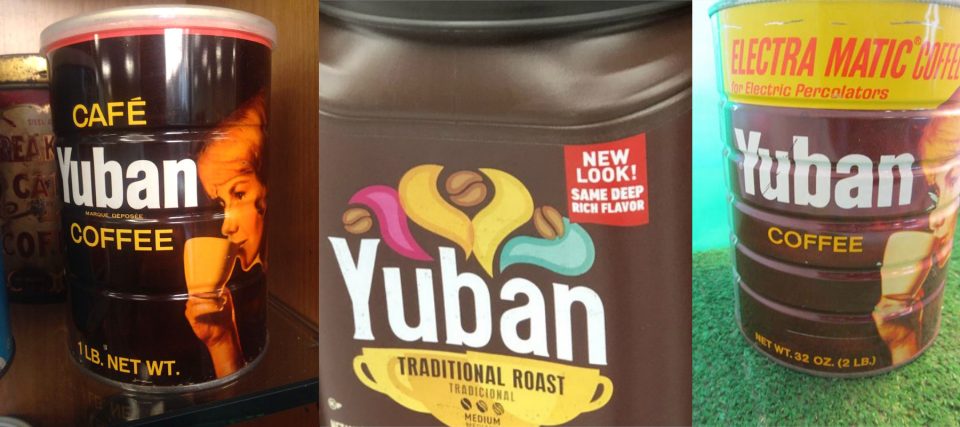 ---
Roasted in California, Yuban Coffee is a recognizable coffee staple for many people and has been around for quite a while—emphasizing that they've been roasting for more than half a century since the 1950s. The Yuban Coffee Company is a subsidiary of the Kraft-Heinz Company and was incorporated in 1994.
Yuban Coffee Company's most notable recent feat was becoming Rainforest Alliance certified in 2006, meaning that at least 30% of their beans are grown ethically and sustainably in regards to the environment, without the use of chemical fertilizers and pesticides. This certification doesn't protect just the environment, the Rainforest Certification also ensures that the rights of the workers involved are observed. Rainforest Certified companies fight against human rights abuses—this certification is a guarantee that workers are paid fair wages, have personal protective gear, labor protections, and over-all experience better working conditions.
But this certification isn't a be-all and end-all for ethical practice—Rainforest Certification only needs 30% of your beans to be ecologically sourced, which means there is no say where the rest of the 70% of the beans are coming from, and if their practices are as fair and as ethical. Regardless, this is an evident show of effort, relative to no effort at all!
With its all-new look, The Yuban traditional roast medium roast coffee comes in a 31 oz. canister, but still bringing the Yuban flavor that is known and loved. This roast is the perfect match for coffee drinkers who enjoy a little bit of an acidic flavor in their full-bodied medium roast drink. The rich aroma of these grounds are deep, delicious, and drawing, luring anyone close enough to catch a whiff to enjoy a cup. The grounds are created with a blend of Robusta and Arabica beans offering the familiar rich traditional coffee taste! These coffee grounds are certified Kosher, so enjoy it with no worries.
The 31 oz. canister the Yuban coffee grounds are packed in is resealable, so you don't have to worry about the freshness leaving it right away! The container helps preserve the aroma and flavor of the coffee, so you don't have to transfer it to a different bag or container! These grounds can be used for different brewing methods, enjoy it however you want! Try brewing it in your automatic drip coffee maker, use a French press, or make a pour-over cup to enjoy in the morning or afternoon! The familiar and traditional flavor means you can enjoy a cup of Yuban coffee in the morning to kick start your day, or have it in the afternoon to finish your night strong.
This coffee's classic flavor will easily become a flavor you recognize and come back to! Like the taste and comfort of a delicious diner coffee, Yuban's bold medium roast will offer some energy and familiar comfort in your mug. Make coffee how you want, and brew it however you want, but the scrumptious aroma and rich taste of Yuban are sure to cut through!
Yuban Traditional Medium Roast Ground Coffee (31 oz Canister), Original Version
8 new from $6.28
Free shipping
as of July 28, 2021 2:22 am
---
---