Angelino's Coffee Pods
Angelino's Coffee is a service providing subscriptions for coffee pods that will be shipped right to your door. You can select between many different roasts and types of coffee,  a broad variety of tea, lattes, and delicious hot chocolates. The coffee pods are particularly suited to Keuring coffee machines but will work with other brands, too.
If you are a pod coffee lover, Angelino's Coffee offers you fresh, velvety coffee at an affordable price. You can pick when you want your delivery to arrive whilst saving money when buying in a bulk. The more coffee you get, the more money you save!
Angelino's covers a vast collection of flavors – 22 distinct choices. The subscription features some of the most loved coffee pods, according to our fans, covering vanilla, hazelnut, chocolate raspberry, and many more. With massive amounts of pods delivered daily, excellent customer service is guaranteed.
Advantages
Refreshingly roasted and ground coffee in seconds
A wide gamut of selections
Incredible compatibility, especially with Keuring 1.0 and 2.0 machines
Free shipping
Affordable
Illustrative, attractive design
Personalized shipping options
Disadvantages
Suitable for pod machines only
Limited coffee information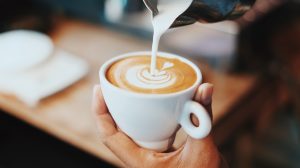 What makes them different?
The most apparent thing that makes Angelino's Coffee desirable is its quality. It offers you brewed, roasted, mouth-watering coffee in every pod. Some other pod manufacturers are delivering understated taste, however, that cannot be the case when Angelino's java is concerned.
How do they work?
Though not as stylish as other brands, Angelino's is based on simplicity and functionality. The process is simple and hassle-free as you only need to choose the amount of coffee you want and how often you want it.
As I noted, the more coffee you get means you save money, bringing the price per cup down by 40%. What I absolutely adore about this company is that it gives me the chance to control my coffee as it is compatible with K-pods, suitable for all sorts of Keuring brewers. This brand is just an array of options and convenience!
Last Thoughts
If you own a Keurig or some other pod coffee machine and would love to taste small-batch, delicious coffee, Angelino's Coffee is the best subscription for you. You will be provided with an eminent degree of control over your coffee whilst your selection list seems endless.
---
---