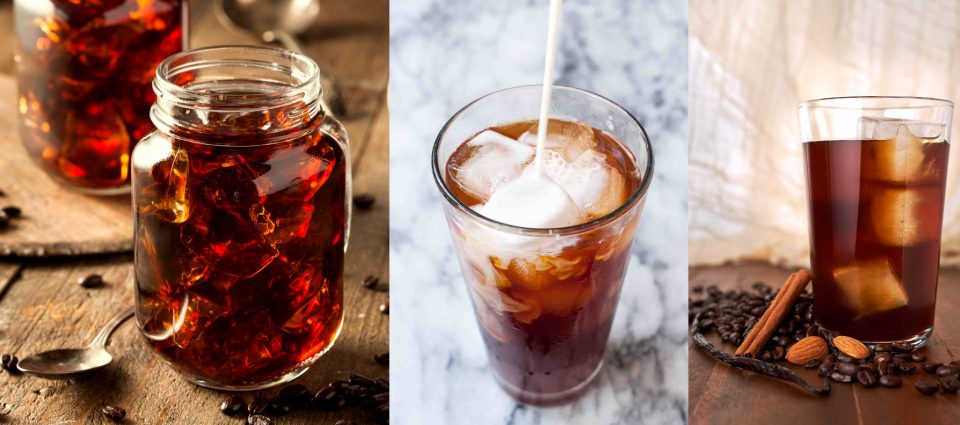 Summer is around the corner and that means one thing: cold brew coffee season! Cold brew coffee is beloved by most coffee aficionados in the world because it's smooth, refreshing, and perfect for a hot summer day. But if you've never made cold brew before, it can be a little daunting. How do you make cold brew coffee? With a high-quality coffee maker and the right type of coffee for cold brewing, of course!
Check out our recommended coffee brands suitable for cold brew coffee.
---
01) Bizzy Organic Cold Brew Coffee 
Not all cold brew coffees are made the same. There are coffee grounds that are specially made for making cold brew coffee and it enhances the flavor profile because it matches the process that the coffee grounds go through. The Bizzy Organic Cold Brew Coffee Sample Pack is a great option to find out what taste of cold brew you prefer. You get three different types of coffee so you can sample each and identify which you like best before committing to a whole pack. It comes in dark and bold, light and bright, smooth and sweet. All flavors have a smooth feel for a cold brew and it depends on how intense you make your cold brew.
---
02) DEATH WISH COFFEE CO. WHOLE BEAN COFFEE
REvolutionize the way you drink your coffee every morning. The DEATH WISH COFFEE Whole Bean Coffee is the world's strongest coffee that offers an intense and bold flavor profile. The beans have a smooth texture and cherry and chocolate notes. Although it is very bold and strong it is never bitter. It is also organically sourced and you will get each packed filled to the top with the best coffee beans. Since you are getting this as whole coffee beans you have control over how to grind your coffee depending on your preference and how you make your coffee.
---
03) Tiny Footprint Coffee Organic Cold Press Elixir
The Tiny Footprint Coffee – Fair Trade Organic Nicaragua Segovia Dark Roast is a cup of joe that has a cause. For each purchase, you are helping to fund the reforestation project in the Mindo cloud forest in Ecuador. It will help remove carbon from the atmosphere and help the environment. You are enjoying your usual cup of coffee while helping the environment. The bag contains whole organic coffee beans that have a bold flavor with chocolate notes and spice and apricot aftertaste. It is roasted in the vintage German-built Probat drum roaster that deepens the natural flavors of this coffee.
---
04) Stone Street Cold Brewing coffee Review
This company must have known our obsession with cold brew coffee that is why they made the Stone Street Coffee Cold Brew Reserve which is specially crafted for cold brewing. You get the bold and roasted flavor with less acidity. The bag is filled with Colombian Supremo beans that are already roasted and ground coarsely, which is the perfect grind for cold brewing to get the maximum flavor. This way you do not have to fuss with your grinder and make a mistake on what texture or grind you need for making your own cold brew coffee.
---
05) Cold Brew Lab Ground Organic Coffee
This bag of coffee beans will surely catch your eye with its bright and fun packaging. Aside from that, when you get to taste the cold brew made from this bag you will surely fall in love with it. The Cold Brew Lab Organic Coarse Ground Coffee is custom-crafted for cold brew coffee. From the sourcing of the beans to roasting and grinding, everything is made perfect for cold brewing. It is made of organic arabica Colombian coffee which has a bold and roasted flavor profile. You can choose from pre-ground coffee beans or whole beans if you want to grind them on your own.
---
Looking for the best cold-brewed coffee recipe? Find out what the difference between cold brew vs iced coffee is and get one of our favorite cold-brewed coffee recipes!
Alternatively, check out this great video straight from Starbucks on making the most delicious cold-brewed coffee you've ever had at home:
---
---