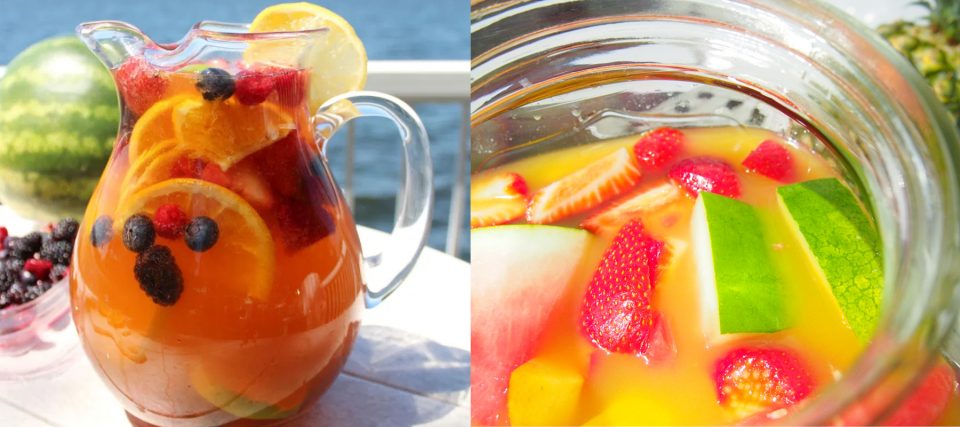 Having a big wild party? There is no other drink that would make it to the best party but Jungle Juice. Jungle juice is the epitome of party drink and it is the best representation of crazy wild parties. It will surely please a party crowd. The name comes from the southwest Pacific theatre of World War II where they improvised drinks that are available in the surrounding jungle. It is relatively inexpensive because you would generally just put in whatever alcohol and ingredients are available or whatever you prefer. Fun fact, the term Jungle juice was also used for the treatment of war neurosis which sedates patients to help with exhaustion and anxiety. 
Although the Jungle juice we know now is a fun party drink it is still an improvised mix of your favorite ingredients so there is no right or wrong way to do it. Some usual ingredients include alcohol like rum, vodka, and fresh fruit juices. You can make this on whatever budget you have. Make it cheap or ultra indulgent. Serve it for the holidays, parties, and celebrations. 
Jungle Juice Ingredients
Jungle juice is a college punch that has questionable ingredients because you never know what goes into it. But some of the most common ingredients found in Jungle juice are; Vodka, Rum, orange juice, cranberry juice, sparkling soda, lemon juice, fresh fruits, sugar syrup, and ice.
Budget Jungle Juice
20% of Jungle juice is alcohol so if you are looking for a way to make it on a budget then you could choose a cheaper brand of alcohol. There are plenty of quality vodkas and rum on the market that does not break the bank. Also, it is wiser to choose cheaper alcohol since you cannot taste it anyway. The important thing is that you serve it cold and in large amounts.
Jungle juice tip:
Make a delicious jungle juice by preparing it overnight to have that nice fruity punch. Allowing the fruits to penetrate the alcohol overnight will make it much more delicious. Just skip the ice and soak your fresh fruits in the alcohol a day before your party.

You can change the color of your Jungle juice depending on the ingredients you put. If you want a light yellow color put more lemon and pineapple juice, orange juice for orange color, blue Curacao or blue Hawaiian punch for blue jungle juice, mix blue Curacao and orange juice for a green jungle juice, for a pink jungle juice mix strawberries and raspberries, for a red one you can use watermelon juice or cranberry juice.

Jungle juice is a fun crazy drink to serve. It is a great centerpiece so amp up the flavor and colors using different fruits and you can also mix colors by layer different colored jungle juice.
How to prepare Jungle juice:
Add your sliced fruits at the bottom of your punch dispenser.

Pour and stir the alcohol and fruit juices, and your sugar syrup if you are adding.

Add your sparkling liquid-like club soda.

Add ice if you are serving immediately. Skip ice if overnight.

Top with more fruit slices before serving.
---
---