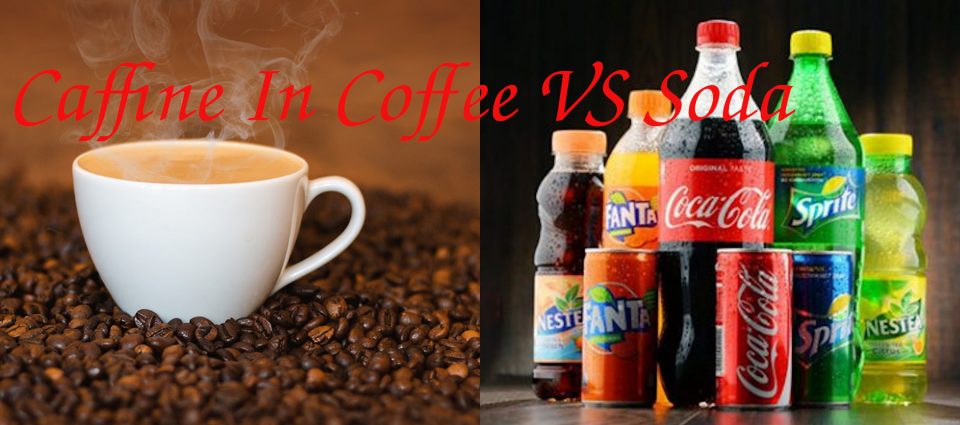 Keep reading Fikanyc's post to know how much caffeine in coffee vs soda.
Drinking a cup of coffee or a can of soda to energize has been a common practice by adults to keep them awake throughout the day. Whether it's during lunch break or while working behind the desk, these energy boosters definitely help us stay alert and focused on the task at hand thanks to their caffeine content. But have you ever wondered which one actually does a better job? Although coffee is the more popular source of caffeine, more people are now leaning towards soda since this cold beverage is easier to drink. Not sure which one should be your go-to drink? Keep reading to find out more about these two caffeinated beverages!
Caffeine
Coffee and soda both contain caffeine, a natural stimulant that triggers the central nervous system and prevents you from feeling tired and fatigued. It's also quickly absorbed by your body, which means that once you finish drinking a caffeinated beverage, you'll notice its effect almost immediately. Caffeine is extracted from coffee beans, which are brewed to make coffee. This is why it's become a morning habit to drink a cup of coffee first before heading out to work. Aside from coffee beans, there are other secondary sources of caffeine such as tea leaves and cocoa beans.
Caffeine has a lot of health benefits which includes better mood, improved brain function, enhanced metabolism rate and physical performance, and protection against heart disease. However, once you go over the daily recommended amount of caffeine (400 mg), these health benefits may be undone and can lead to migraine, high blood pressure, and even miscarriage for pregnant women. If you need the positive side effects of caffeine, make sure to consume caffeinated drinks moderately!
Which has more caffeine?
An 8 oz cup of brewed coffee typically contains 95 mg of caffeine on average, although this amount may change according to the type of coffee beans used. Robusta beans have been considered as the strongest beans, having 2.4% caffeine compared to Arabica beans (1.5%) and Tanzanian coffee (1.42%). Caffeine content can also be affected by the brewing and preparation method. An espresso shot usually contains about 47-64 mg of caffeine. Contrary to popular belief, decaf coffee still contains a hint of caffeine (2-5 mg), but this amount is too small to make any significant effects on your body.
On the other hand, soda has less caffeine than a cup of coffee. When measured equally to an 8 oz cup of coffee, black cola only provides 24-46 mg of caffeine but there are brands that go over this limit, such as Pepsi One with 57.1 mg of caffeine. Fruit sodas are typically caffeine-free which makes them a better alternative for kids and expecting moms, but keep in mind that they can still be loaded with sugar.
Coffee vs soda: which should you pick?
Overall, coffee is the better choice instead of soda. Not only are you getting high amounts of caffeine, but you also get to avoid other ingredients such as sugar that may affect your diet if taken excessively. Brewing a cup of joe in the morning is sure to jump-start your day, but do not go over 400 mg of caffeine everyday so you enjoy its numerous health benefits. If you want a fizzy drink and get caffeine at the same time (albeit in little amounts), a can of soda every now and then shouldn't hurt. Just remember that moderation is key!
---
---