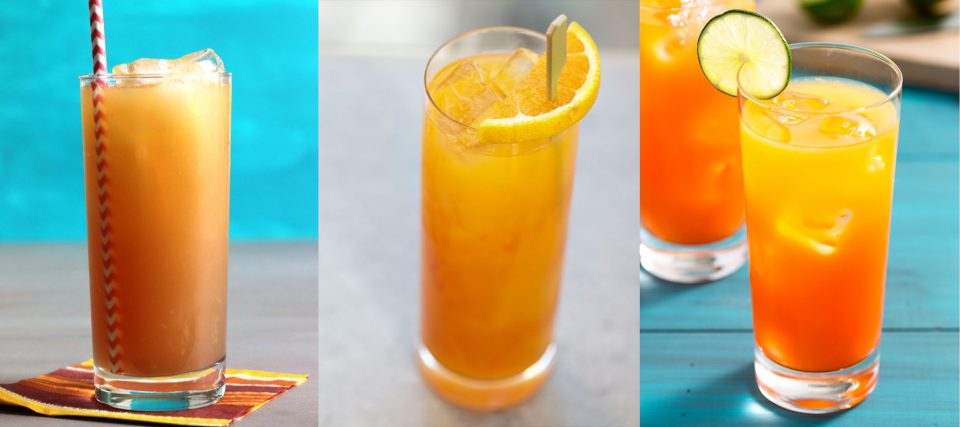 Who says Vitamin C cannot get fun and funky for parties? Rum and Orange juice is proof you can get your full dose of Vitamin C and a splash of fun all in the same cup! Using freshly squeezed sweet oranges is the key to this delicious, fun yet super zingy drink. If you think the idea of rum and orange together is kind of crazy then you should try it for yourself. Make yourself a cup or three at home and you will instantly love this amazingly refreshing drink.
Making Rum and Orange juice drinks are pretty straightforward. There are no hidden ingredients, and it has a straightforward name that tells you exactly what is in your drink. It is easy to order it at a bar but even easier to make it at home. There are several variations.
Variations
Rum and Orange juice is a straightforward drink that gives exactly what you need in a drink, something refreshing and citrusy with a hint of rich rum flavor. Often times white rum is used to emphasize the sweet and refreshing fragrance of oranges, but you can definitely switch it up with a dark or spiced rum and deepen the flavor of your drink.
Health warning
Although oranges are generally high in Vitamin C, this drink is in no way a replacement for your daily Vitamin C intake. It takes plenty of cups to provide your body's daily VItamin C needs and you should drink alcohol moderately. Also if you have acid reflux or GERD you might want to avoid this acidic drink.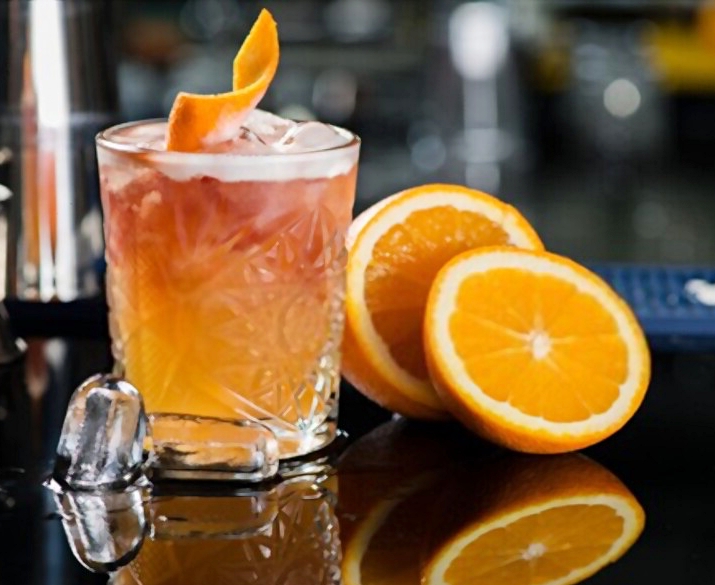 Mixing Rum and Orange Juice
If you are fond of cocktails, you know that the best way to make cocktails is with a shaker. That is what makes getting a drink at a bar such fun and it tastes way better. If you think you will be having company soon or you want to experiment at home, get a shaker – they're relatively cheap and you will have lots of fun creating your own recipes.
One way you can make this rum and orange drink is this recipe:
Ingredients:
2oz White rum

5oz Orange juice

1.5oz Orange

6oz ice cubes
Directions:
Fill a glass with ice cubes and pour 2 oz white rum.

Pour orange juice on top and stir gently.

Garnish with orange slices.

Serve and drink immediately
---
Here is another variation of Rum and Orange juice drink – equally tasty with a hint of fizz:
Ingredients:
6oz white rum

12oz orange juice

6oz pineapple juice

8 tsp sugar

32oz ice cubes

6oz club soda
Directions:
Mix the orange and pineapple juices, white rum, and sugar in a pitcher and stir until the sugar dissolves.

Put ice on your serving glasses.

Place the mixture on each cup and pour the club soda on top.

Serve immediately.
Rum and Orange Juice Tips
You can easily double or triple the serving amount using these recipes.

You can adjust the alcohol content by lessening or adding more rum.

By adding the club soda at the end, you will create a beautiful ombre colored effect.
---
If you want to replace rum with a healthier alternative for the mornings, but don't want to give up on the delicious vitamin C kick of the orange, check out our other orange juice recipes, like the carrot, orange, and pineapple, ginger ale and orange, and milk and orange juice recipes.
---
---