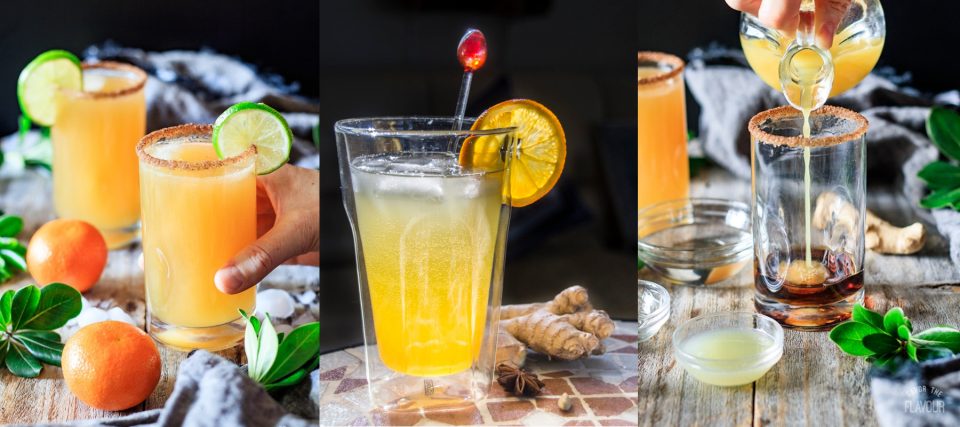 For a refreshing juice drink on the more indulgent side, ginger ale and orange juice offer the perfect mixture of sweet and spicy flavors. With the complementary notes of the aromatic ginger and the sweet, crisp orange juice, this beverage is perfect for the long summer days, or for when you need that added warmth in the winter months. Here, FIKA will show you exactly why.
What is Ginger Ale?
Although commonly mistaken for ginger beer, ginger ale is a carbonated, non-alcoholic alternative, used as a refreshing soft drink on its own, in non-alcoholic mocktails, or as a mixer for alcohol to give a more pleasant and rich flavor. It is sold in both cans and bottles and is a perfect enhancer for many drinks recipes, although it's important to note that there are several variations available, from different brands to light and sugar-free. You can also make your own at home although for the recipe below, for added convenience we have used cans.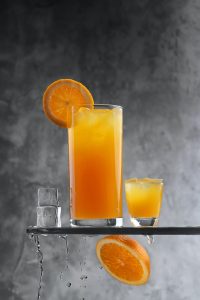 Is Ginger Ale and Orange Juice Healthy?
Ginger is widely accepted as a miracle health food. Although the other ingredients in ginger ale might not be the healthiest, when consumed in moderation, especially within a diet that doesn't usually include ginger, it can have its positive effects, such as the alleviation of nausea, its ability to help keep you warm, to relieve the body from pain and stimulate circulation. Ginger has long been used for its medicinal benefits and to this day, many experts swear by its properties.
Orange juice is universally known to be rich in vitamin c, but it also contains many other vitamins and minerals including many b vitamins, folic acid which helps create healthy red blood cells, calcium for building and maintaining strong bones, and zinc which helps both the immune system and your metabolism to function healthily. Keeping the nutrients in the juice is important, and there are some excellent juicers on the market specifically designed to maintain the nutritional content.
Ginger Ale and Orange Juice Recipe
Ingredients:
2 cups of ginger ale
½ cup of orange juice
½ ounce of fresh ginger
1 teaspoon of sugar
Ice to serve
Instructions:
Scrub the fresh ginger and add to the juicer.
Combine the fresh ginger juice with the ginger ale and stir well.
Fill a pitcher with orange juice and stir in the sugar until it dissolves.
Gradually pour the ginger ale mixture in whilst stirring well.
Pour into a glass over ice and serve.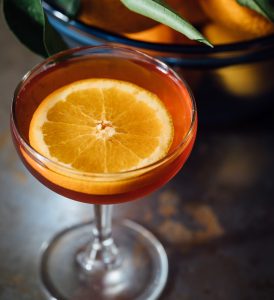 Ginger Ale And Orange Juice FAQs
What can be added for extra sweetness?
Although the orange juice and sugar already added in this recipe, works nicely to counterbalance the pungent and spicy ginger ale and fresh ginger juice, for those with a more sweet palette, there are additional ways to enhance the sweetness of the juice. Obviously, one way is to add more orange juice and less ginger ale/fresh ginger or add some extra sugar, but if you are looking for a healthier alternative, agave nectar or a pinch of salt will help, which brings out the oranges naturally sweet flavor.
Can you mix this juice with alcohol?
Yes, you can. Of course, by adding alcohol the drink becomes a less healthy and more indulgent beverage, but if you like to mix it up, this juice can work well as a spicier and more aromatic cocktail. One of the best alcoholic drinks to combine with the juice is dark or spiced rum, but you can even add it to vodka or whisky as an alternative. Garnish it with a slice of orange for presentation.
What happens if you drink ginger ale regularly?
Although ginger has an abundance of health properties in itself when in the form of the carbonated drink, ginger ale, it isn't recommended for regular consumption. As with many carbonated soft drinks, the additives and high sugar, or alternatively, the artificial sweeteners used to replace that sugar, make it far from a healthy product. Carbonated drinks can also cause gassiness and the highly concentrated levels of ginger in the beverage can even lead to stomach irritation, so it's best consumed as an occasional treat.
---
If you're a healthy juice lover like us, make sure to check out our other recipes, like the milk and orange juice, or pumpkin juice!
---
---