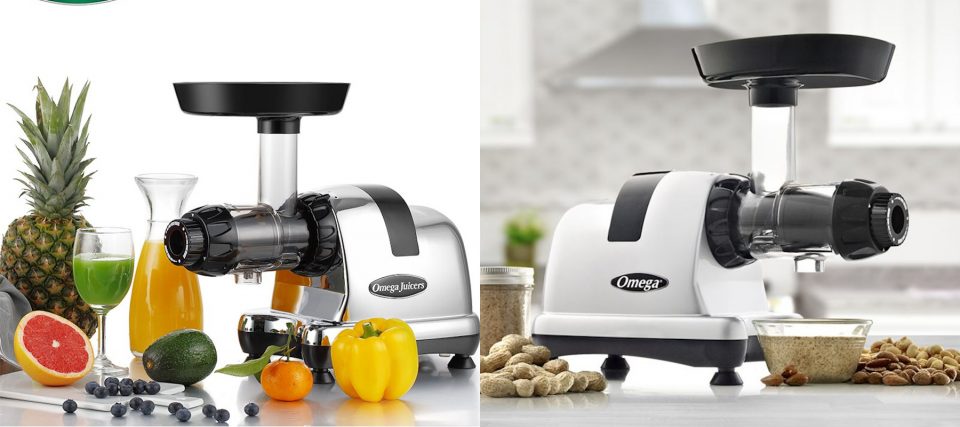 Omega 8008 Juicer
Masticating juicers rule the juicing world with their great nutrition-preserving capability. Compared to the convenience of centrifugal juicers, masticating juicers offer a slower process but allow for fruits and vegetables to retain their vitamins and enzymes which is an important part of consuming fresh fruit and vegetable juices.
One of our favorite masticating juicers in the market is the Omega J8008C Ultimate Juicer & Nutrition System Masticating Juicer. It runs on 200 watts and 80 revolutions per minute, making it powerful enough to provide you with hassle-free juicing at home.
Nutritional benefits
Get the benefits of a natural diet by having access to your own juicer and significantly decrease your susceptibility to chronic diseases and illnesses. By removing every last nutritional molecule from your food before disposing of the remainder, you can ensure that your mind and body can work to their optimal capacity. It's also an excellent addition to your kitchen if you have kids or care for elderly relatives as their nutritional requirements are increased.
Use it to make fruit juices so that whenever your kids ask for a drink you can give them cold and fresh fruit juices and you can sneak in some veggies too and they will not even taste it. Another great thing about this is that it is not only for juicing, you can make healthy snacks and recipes using the Omega J8008C Juicer. Make nut butter dips that are less or have no sugar compared to grocery store nut butter that is loaded with sugars and preservatives. The natural taste of homemade nut butter will surprise you and you will never go back to store-bought again.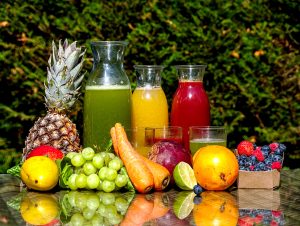 You can also utilize this to make jams and even ice cream! It is truly enjoyable and efficient to use because it helps you maximize every fruit and vegetable to produce the maximum amount of juice and leave you with a dry pulp that is automatically ejected.
If you love coffee, you can enjoy the freshest cup by grinding your beans at home using this versatile juicer. Preserve the wonderful aroma of your coffee by just grinding enough beans for your coffee each day.
In conclusion
What we love about having the Omega J8008C Ultimate Juicer & Nutrition System Masticating Juicer at home is that you feel guilty buying unhealthy snacks, like fast food and sodas. By having a reliable juicer at home you will be compelled to prepare your food and drinks and take them to school, work, or even picnics; this can only be a good thing for you and your family.
---
---
---