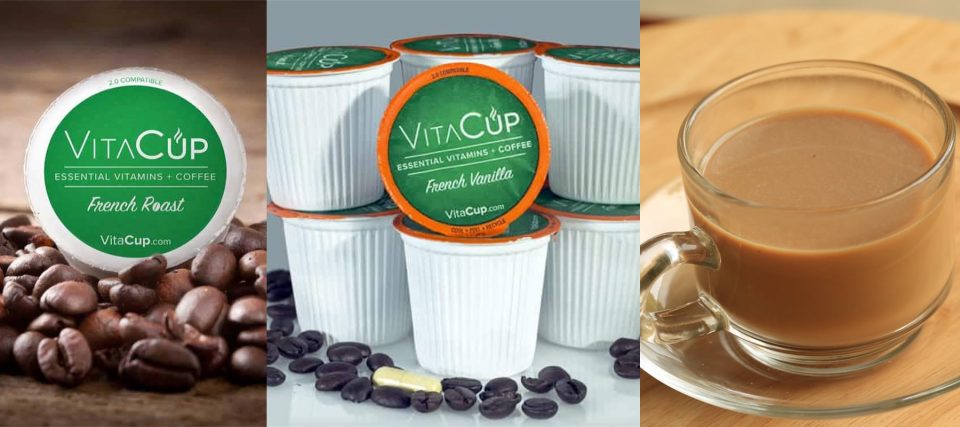 The VitaCup company offers a wide plethora of beverage items you can choose from and enjoy. The company makes available a variety of tea and coffee in many different forms, whether it be pod coffee, instant coffee, ground coffee, pod tea, or tea bags they've got it all! The company's main focus is on the benefits of their coffees and teas, infused with different vitamins and other functional ingredients such as vitamin B, vitamin D, antioxidants, and much more! The VitaCup company is geared towards helping consumers with their health as well as helping the environment, with all their packaging being 100% recyclable!
VitaCup Coffee
VitaCup Beverages – Health Benefits & More
So with teas and coffees this healthy, what do their drinks claim to do and be? The vitamins and superfoods in their drinks deal with both the mind and the body, offering more benefits than the usual alternatives of these caffeinated drinks so you can do more of the things that you love! Focus on work, your passions, even your friends and family, all the while treating your body to the vitamins and antioxidants it needs, so you can look, feel, and do your best. All of the beverages start with high-quality and all-natural ingredients. The coffee is made of expertly roasted 100% arabica beans sourced from South America and Mexico, while the tea starts with the highest quality of tea leaves—the products are then infused with essential vitamins and beneficial ingredients so you can get more from your brews.
The brand also offers a line of tea and coffee that helps with things like beauty, slimming down, focusing, or just de-stressing after a long day. Making sure that these benefits and aids for the mind and body are available to everyone, you can grab a pod for your Keurig or Mr. Coffee machine, or if you prefer a quick and easy cup, there's instant coffee and tea bags! These drinks can be enjoyed in any way by anyone!
Just because they're infused with all this goodness never compromises the flavor. VitaCup coffee is just as delicious as it is healthy! But with this selection, you can sample all their hit variations that also come in several flavors. This specific pack offers an assortment of 9 different pods, namely the Genius Coffee, Focus Coffee, Slim Coffee, Lightning Coffee, Probiotic Coffee, Beauty Coffee, House Blend, Genius Coffee in vanilla, and Genius Coffee decaf. If this is your first time trying VitaCup coffee, or you don't really know what you need, this variety pack will let you taste and experience everything!
Whether you're a regular coffee drinker who just wants a healthier option, want to try something new, or has never had coffee before, this is a good way to get more out of your morning cup of joe! As VitaCup says "One healthy choice can change your day". So choose the healthier option, and start (or end) your day with a cup of VitaCup coffee. Experience all the benefits, and do more of the things that you love to do!
---
For an additional vitamin boost, check out our favorite recipes for carrot, orange, and pineapple juice or pumpkin juice.
---
---