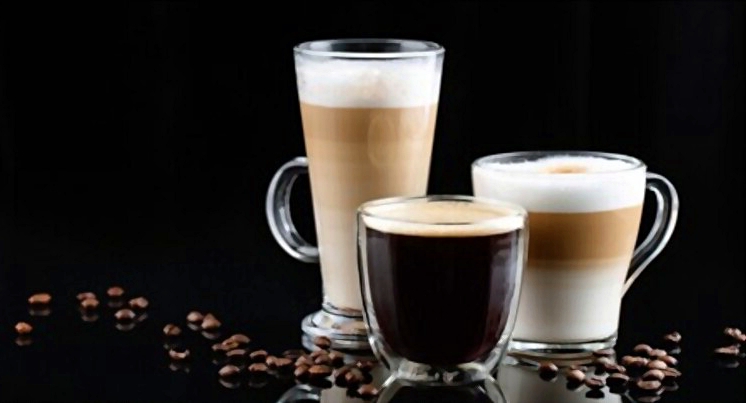 Explaining your favorite coffee varieties
Waking up is easy with the smell of freshly brewed coffee in your nostrils. We all love coffee here, from its wonderful deep, rich aroma and sophisticated taste, to its amazing capability to boost energy and provide an uplifting buzz when we are feeling down.
There are a wide variety of coffee drinks, and despite all the crazy concoctions of certain well-known coffee chains, we always go back to the usual espresso, americano, or latte. But what is the difference between these universal go-to's?
What's an Americano?
Americano in simple terms is a base of one to two shots of espresso with hot water. It's a classic drink that is great for enjoying the rich, earthy taste of espresso in a longer, smoother drink. Plus, drinking coffee Americano style also has great health benefits! The hot water helps keep the espresso's crema from going flat. There are two ways you can prepare an Americano and the only difference is which liquid you are putting in the cup first. If you put espresso in the cup followed by hot water then the crema will dissipate in the water. If you put the hot water first then followed by the espresso you will keep the crema intact.
What's a latte?
A latte has 3 ingredients – espresso, steamed milk, and milk foam. It is a creamier drink compared to Americano and has a silkier texture too. It is a great drink if you want to avoid adding sugar to your drink but you do not want the stronger, direct taste of Americano. Lately, there has been a renewed interest in lattes – their photogenic appearance is perfect for Instagram! Baristas showcase their craftsmanship through latte art. This is the skill of 'drawing' an image with the frothed milk on the top of the coffee, similar to the trend for cappuccino art. If you want to make a good Instagram-worthy latte, you need a latte machine and a frothing pitcher.
Both Americanos and lattes are great drinks that are great for a more direct intake of espresso, and it all boils down to preference. If you prefer a drink with a dairy, velvety texture then you should get a latte, but if you prefer a stronger brew, try an Americano.
---
Check out this video on various iced coffee recipes, including latte and Americano
---
Want to learn more about different types of coffee? Find out the difference between Cappuccino vs Latte vs Macchiato.
---
---