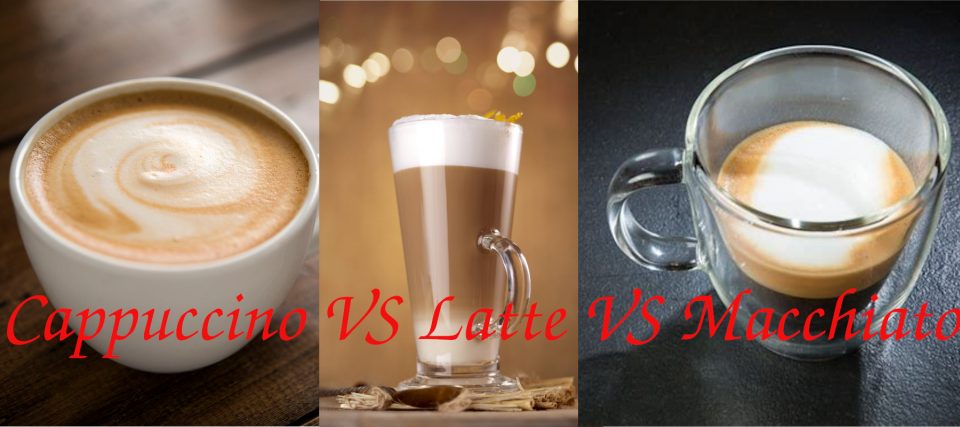 Coffee is one of the most versatile drinks there is, and choosing which variety you want to order at your favorite coffee shop may take a few minutes if you're not familiar with the names listed on the menu. Take cappuccino, latte, and macchiato for example. At a glance, they are all topped with a rich milk foam produced by an easy-to-use milk frother and look the same, but are they? Whether you're a coffee enthusiast or simply a casual drinker, knowing how each drink differs from the other is essential to finding out which one is best suited for your taste. To find out more about the differences and similarities between these three espresso-based drinks, keep reading!
What's a Macchiato?
When compared to cappuccino and latte, macchiato has less milk in it. Despite having a single shot of espresso, the flavor is much bolder and stronger due to the 1:1 milk to coffee ratio. It can have a layer of milk foam, but the drink mainly focuses on the flavor of the espresso so it's not as thick as that of cappuccino and latte. The key to an exquisite cup of macchiato is the use of high-quality freshly roasted espresso beans for the best flavor.
What's a Cappuccino?
Probably one of the most easily recognizable espresso drinks, Cappuccino is an Italian beverage known for its foamy top. It's common to see the barista decorate a cup with coffee art and a fine dusting of cinnamon or chocolate powder on top of its milk foam. In terms of ingredient ratio, cappuccino is made of ⅓ espresso, ⅓ steamed milk, and ⅓ milk foam. This is the preferred drink of coffee lovers who like to have more milk in their drink with the added velvety texture of the foam.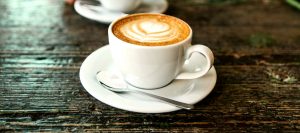 What's a Latte?
Latte is also known as Caffe Latte, which means milk coffee in Italian. Similar to Cappuccino, this drink has an even lighter, finer foam, resulting in a very silky texture. Skilled baristas can make intricate art of swirls, hearts, and leaves on the foam. Often confused with the Cappuccino, the milk to coffee ratio must adhere to the following for it to be called a latte – a double shot of espresso, 6-8 oz steamed milk, and about 1cm of milk foam.
Caffeine content
Macchiato is served with one shot of espresso, which has an estimated caffeine content of 63 mg. Cappuccino and latte are typically served with 1-2 shots of espresso. When you order a medium 16 oz cup of cappuccino or latte, you'll be getting approximately 173 mg of caffeine.
Nutritional value
Cappuccino, latte, and macchiato all have milk, albeit in different quantities. Aside from the milk to coffee ratio, the type of milk included in the beverage can also alter each drink's nutritional value. Out of all the three, latte has the highest calorie, protein, and fat content since it has the most amount of milk. Macchiato, on the other hand, has the least amount of milk, which means it has the lowest calorie, protein, and fat.
In conclusion
Although cappuccino, latte, and macchiato look similar, they taste different and contain differing amounts of caffeine due to the coffee:milk ratio. Which one you choose depends on your own tastes, and caffeine requirements.
---
---