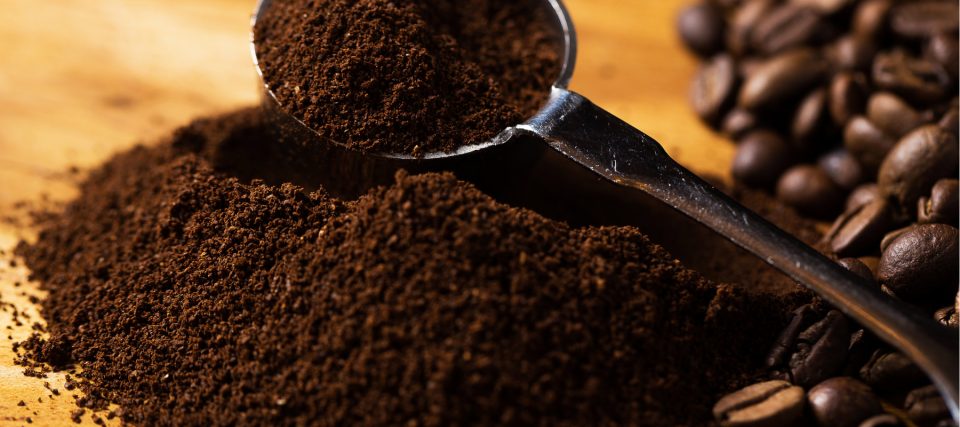 It can be dizzying to pick the right coffee for you with the plethora of options available. With this comprehensive list, we're hoping it'll be easier to pick your coffee grounds based on the flavors you enjoy in your cup of joe! Ground coffee is generally stored for a long time which is why non-premium ground coffee can lose its freshness over time. However, worry not – our baristas have reviewed the best and most affordable brands of ground coffee you can get to ensure a fresh taste and great quality every time you have a cup.
Here are our top 5 picks for ground coffee:
---
01) Death Wish
3 new from $15.67
Free shipping
as of November 29, 2023 7:11 am
THE WORLDS STRONGEST—Death Wish is definitely a name that will scare away the faint of heart, but is surprisingly harmless! This dark roast coffee with high caffeine content is sure to stand out compared to your regular cup of joe. The delicious and bold flavors will change the way you enjoy your coffee forever!
Despite the name of these coffee grounds, they contain nothing that is damaging to your health, in fact, it's 100% organic! Approved and recognized by the USDA as certified organic coffee! This is the guilt-free arabica robusta that can give you a good jolt to start your morning!
---
02) Illy Intenso Ground Espresso Coffee
This Illy Itenso ground espresso coffee dark roast, is an intense full flavored arabica coffee. With beans harvested from the 9 best arabica sources globally, this dark roast coffee is intense, and robust, with notes of deep cocoas. With multiple accolades to prove their responsible nature, Illy has proven to be one of the moth ethical coffee brands in their field. Delicious and ethically sourced, the perfect recipe for guilt-free enjoyment!
The fine grounds help to get optimal flavor extraction with espresso machines. Illy believes in sustainability, without compromising quality, and has achieved both of these goals flawlessly!
---
03) Valhalla Java
Bringing you high-quality caffeine, Valhalla Java's bagged coffee grounds are first sprung from the earth of Indonesia, and Central & South America. From these nutrient-rich soils offer powerful and otherworldly flavor and enjoyment! From 5 different bean origins around the world, each are meticulously picked to offer the best taste and earthy flavor, leaving you with a long distinct finish.
USDA Certified  Fairtrade, organic coffee offers a natural caffeine kick while bringing the peace of mind of being ethically produced! Start your morning with an otherworldly cup of joe, that you will fall in love with instantly!
---
04) Starbucks French Roast Ground ​Coffee
One of the most popular names in coffee and coffee service, the taste of Starbucks Dark Roast Ground Coffee can be bought and enjoyed right in the comforts of your home! Presided by a master roaster pushing the coffee beans to their smoky limit, this coffee is loved for its strong flavor.
The pure intense smoky flavor of their darkest roast is sure to be a pleasant way to start your day. To ensure freshness, store these grounds in an airtight container after opening, keep them at room temperature, for the best flavor, consume them within a week. Now, you can bring your favorite coffee shop flavor to your home.
---
05) Lavazza Crema E Gusto
6 new from $25.99
Free shipping
as of November 29, 2023 7:11 am
LavAzza Crema e Gusto Ground Coffee is a classic flavor, strong and smooth, with a nice acidity to it. This coffee can be enjoyed sweetened and unsweetened, and has proven to be a very versatile coffee. All Lavazza coffee variants  s are blended and roasted in Italy! To enjoy and make the most out of the flavors in these beans, note that these tastes best brought out when you brew these in an espresso machine.
These coffee grounds are probably the most commonly used grounds in Italian coffee shops and restaurants. Bring those flavors home with a bag of LavAzza Crema e Gusto Ground Coffee.
---
If you're particularly keen on a fresh cup of coffee, you may want to look into purchasing high-quality coffee beans and grinding them yourself, just before preparing a cup. You can use a manual grinder, an electric grinder, or purchase a coffee maker with an inbuilt coffee grinder to increase convenience.
---
---