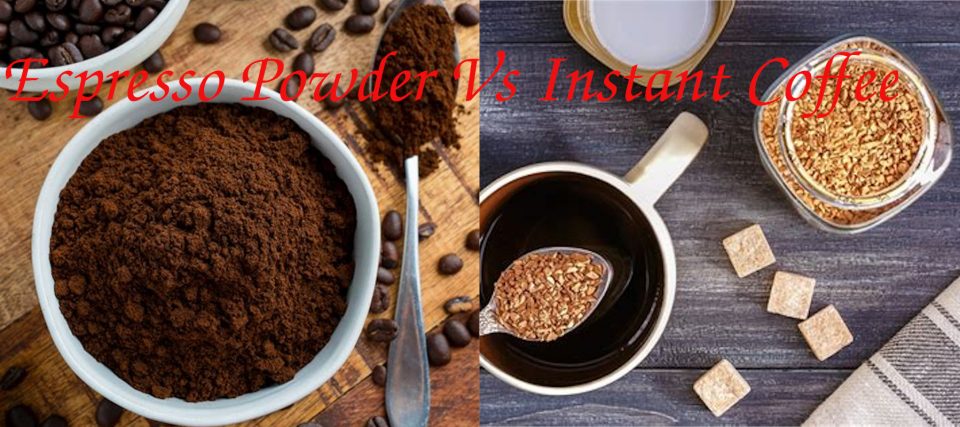 Not everyone has the time and resources to brew their own freshly ground coffee at home. That's why powdered coffee products are absolutely heaven-sent for coffee enthusiasts who still want to enjoy their daily dose of caffeine at a lower cost and with no waiting. Instant coffee and espresso powder have been favorites among shoppers thanks to these advantages, and today, the results of both products taste as premium as many barista-made brews.
In terms of appearance, it's easy to mistake instant coffee with espresso powder since both look similar, but how different are they? To know more about what goes into your cup, keep reading!
What is instant coffee?
To produce delicious instant coffee, the ground coffee beans are brewed and dehydrated to make the powder. Some variations are ranges of blended beans or with extra flavors added. To enjoy, simply stir the powder into hot water and you're done! Very convenient, right? Because of this, it's a great traveling and camping companion for coffee lovers who want to enjoy their favorite drink on the go.
When it comes to caffeine content, an 8 oz cup of instant coffee has about 62 mg of caffeine. By comparison, a regular brewed coffee contains 95-112 mg of caffeine. If you want to get the same caffeine content as that of a brewed coffee, simply add a larger scoop to your cup.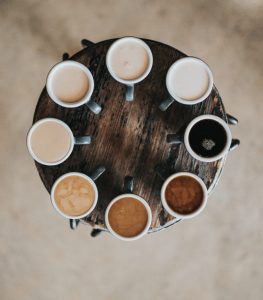 What is espresso powder?
High quality espresso powder undergoes the same process as instant coffee, but there is a stark difference in flavor and caffeine content. The powdered version retains the highly concentrated coffee flavor of espresso shots, hence the darker and richer color when mixed with hot water. Also, the mouthfeel is much smoother than instant coffee. The best part is that you won't need an espresso machine to make an instant shot or two!
Caffeine content averages about 58 mg, but this may change depending on the brand. Espresso powder is often used in desserts and pastries compared to instant coffee due to its stronger, richer coffee flavor.
Our favorite
Choosing the best between instant coffee and espresso powder boils down to a matter of taste – and why you want the caffeine fix. If you need a boost of energy in the middle of your shift or for an all-nighter during school exams, instant coffee should be your go-to. It has a more accessible caffeine content and is very easy to make. Plus, you have a lot of different blends to choose from. If you need something to use for your sweet desserts, the more concentrated espresso powder is a must to get that rich coffee flavor. But however you enjoy your coffee, enjoy your coffee!
---
---