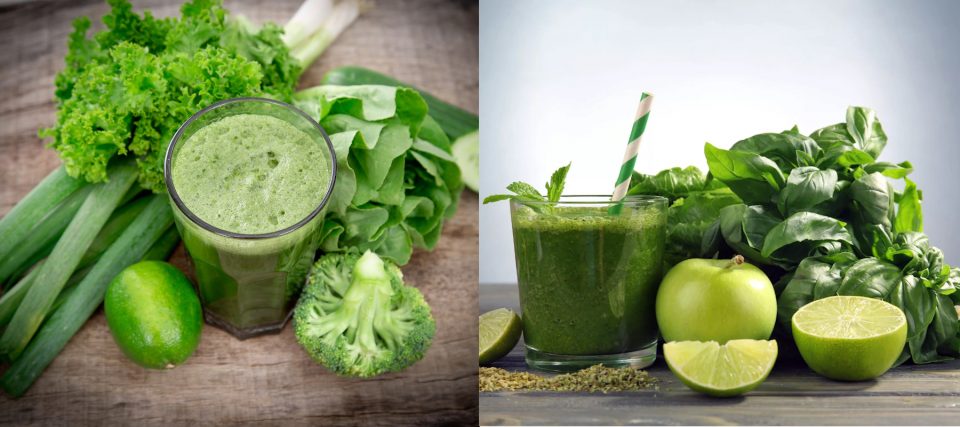 Green juices are made from the combination of various green vegetables, extracted to be easily consumed as part of a regular or daily routine, which combines to promote many key health benefits within a balanced diet. The advantages of adding this beverage to your life are many and the best part about green juice is it can be tailored perfectly to your taste buds.
Although it's important to maintain a good percentage of fiber within the diet which is removed from the raw ingredients in the juicing process, when eaten alongside whole fibrous foods, green juice is the perfect addition for many people, from those with busy lifestyles who rely on boosting their calories to those who are weight training or trying to increase their nutrient intake, and makes for a great staple, particularly as a start to the morning routine or busy workday.
From cucumber, celery, and collard greens to kale, spinach, and herbs such as parsley and mint, green juice allow for both experimentation to get the perfect flavor and the convenience of being able to use what you have to hand, or needs using up from the fridge. You can even add in other ingredients such as lemon, or a green apple to add a dash of natural sweetness.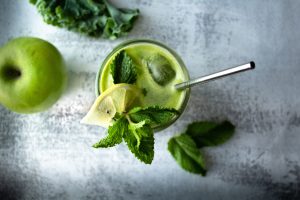 What are the Benefits of  Green Juice?
Alkalizing effects on the body
Although the initial process of extracting the juices from green vegetables, as with other processes such as blending, can result in slightly acidic waste matter from the microzymas (the very foundation of stem cells), due to its high mineral and low sugar content, once digested the juice has an incredible alkalizing impact in the body. This is of course important for a number of reasons, though most notably that acidic-rich diets are heavily linked to many cancers.
Lasting energy
One of the greatest and most instant effects of adding green juice to the diet is the increase in lasting energy, which can positively regulate how you go about your entire day. Whilst a coffee fix can boost your energy levels, the negative side effects related to caffeine make a green juice the superior option, energizing you whilst giving you the nutrients your body needs.
Chlorophyll, the 'life giving' pigment which gives plants that vibrant shade of green, is paramount in the process of oxygenating the blood, which by its very nature, is hugely important in the increase of brain functions and physical energy, making green juices a super combo.
Effects on slowing the aging process
Whilst many factors play into our bodies and minds and how they age, the skin is one of the most vital indicators of how healthy we are and helps to keep us both feeling and looking younger for longer, when we look after it properly.
Manganese, found in leafy greens such as spinach and lettuce plays an essential role in the production of collagen, the protein which is the main structural component of our skin, whilst vitamin e found in mustard and turnip greens strengthens the skin barrier allowing it to stay hydrated for longer and vitamin c found in multiple green vegetable sources such as broccoli, kale and sprouts, is a powerful antioxidant which works to protect it from free radicals.
Healthy immune system
With so many different vitamins and minerals readily available in the vast array of green vegetables, it's no wonder that they are also hugely important for the regulation of a healthy immune system. By triggering a chemical signal, green vegetables such as broccoli and bok choy ensure immune cells in both the gut and skin function properly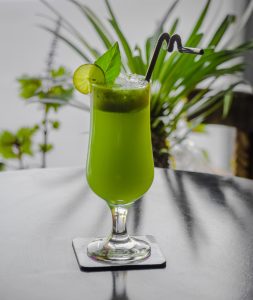 Green Juice Recipes:
Essential Hydration
Ingredients
¼ of a cucumber
¼ stick of celery
½ green apple
1 slice of lemon
½ ltr of mineral water
Instructions
Juice the cucumber, celery, and apple and pour into your cup of sports flask, adding the mineral water and slice of lemon. Shake well and enjoy.
The Skin Elixir
Ingredients
½ of an avocado
¼ of a cucumber
¼ stick of celery
4 large green apples
Ice cubes or ½ cup ice water
6 brazil nuts
Instructions
Cut your avocado in half and discard the stone then scoop the flesh out from one of the halves. Add the scooped avocado to the blender with ice and brazil nuts Juice the remaining ingredients and then add to the blender, continuing to blend until smooth.
Energy Boost
Ingredients
2 large green apples
1 large handful of baby spinach
1 inch slice of courgette
1 peeled lime
Small handful of crushed ice or ½ cup ice water
Instructions
Before you turn on the machine, place one of the apples in a wide chute juicer. Push in the spinach, a slice of courgette, and lime before adding the second apple. Push through and juice the ingredients before serving over the ice.
---
---