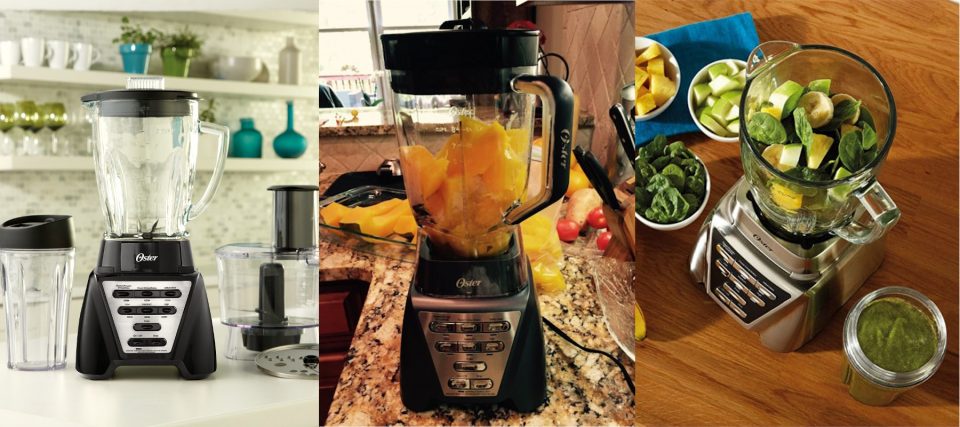 ---
Oster Pro 1200
5 new from $89.09
1 used from $132.29

as of November 28, 2023 6:06 pm
Trusted and loved by many home cooks and professional chefs, Oster is a brand known for its excellence in home and cooking appliances, making everything from blenders, mixers, toasters and coffee machines. Virtually any kitchen appliance is sure to have its own iteration (or several) under Oster. That being said, in this article, we are going to delve into one of Oster's most popular blender and food processer hybrid models yet – the Oster Pro 1200.
What Can The Oster Pro 1200 Make
The Oster Pro 1200 is the perfect device for making purees, smoothies, salsas, slaws, and anything of the sort – we used our to make some delicious pumpkin juice recipes. Any food or drink can be easily handled by this sturdy and amazingly designed appliance. This device is primarily a blender, but comes with a food processor attachment to the blender base, to make your cooking and kitchen life just that much easier. Talk about bang for the buck!
Oster Pro 1200 Features & Specifications
This model includes 7 different blending speeds and 3 pre-programmed settings for the most common blender creations. You can also control your blending speed and precision with the pulse function, to get your food and drinks just the way you like it!
The included Tritan plastic blender container or attachment can hold up to 8 cups, and is made of BPA-free plastic that is dishwasher safe for easy cleaning. Tritan plastic is known for its food-grade safety, as well as its clarity and durability.
The food processor container and attachment, also made out of the same material, can hold up to 5 cups, and is fitted with slicing and shredding blades; making it easy to make your favorite dips, guacamoles, salsas and purees!
With dual direction blade technology, this model has the extra power to blend the toughest of food and edible items. Allowing it to be used easily to crush ice for your drink of choice.
1200 power watts is made available to you through the Oster Pro 1200, and completely eliminated the need to buy a separate food processor! The power cord is 16-inches long ensuring that you can reach the outlet comfortably to blend and process while in the kitchen.
The blender is 7x7x14 inches, an average size for a blender, but weighs in at 7.9 lbs. Surely this isn't something you'd normally be taking around, so the device isn't built to be incredibly light.
Why We Recommend the Oster 1200
With all that being said the Oster 1200 pro is an amazing blender and food processor all in one. Made with only the best materials to ensure long use and durability over time, minimizing the device's wear and tear. The 1200 Pro is beautifully and thoughtfully designed, taking every aspect of cooking and food preparation into consideration for the user. The device is also designed around the most common needs of people from a blender and food processor.
Perfect for your home or professional kitchen, this device is sure to get the job done, and do it right! Fast efficient, simple and easy, this 2-in-1 Oster is the real deal and has definitely got your back!
---
If you're a hardcore Oster fan, make sure you take a look at our best Oster Juicer reviews, as well as our Osterizer Blender buying guide.
---
---