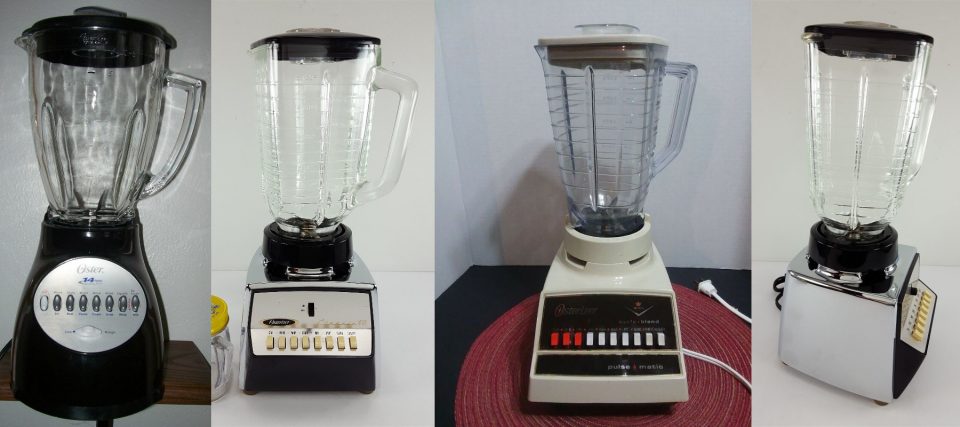 ---
Oster 6706 Blender
4 new from $46.87
1 used from $29.87
Free shipping
as of September 20, 2023 7:12 pm
Oster is a brand known for its excellence in home and cooking appliances, making everything from blenders, mixers, toasters and coffee machines. Trusted and loved by many home cooks and professional chefs, virtually any kitchen appliance is sure to have its own iteration (or several) under Oster. That being said, in this article, we are going to delve into Oster's 6706 speed blender.
Size, Design & Features
This model is a little smaller than the brand's standard blender, but packs an equal punch. The 6706 is 10.2 x 7.2 x 12.8 inches, making it more compact than the other models—perfect for a smaller kitchen that requires a little space management and space saving. It is also easy to disassemble and store, with no unnecessary parts.
The blender has a sleek black base, and black jar cover, a simple, timeless, and straight forward design choice. The blender jar can hold up to 6 cups, and is made of a break-resistant, BPA-free plastic, that is food safe as well as dishwasher safe for easy and fuss free clean up. The jar cover is entirely removable for easy additions into your blender, and to get precise amounts and measurements effortlessly.
The 450 watt blender has 10 different speed settings to choose from so you have the option to make anything you want. This powerful device can blend even the toughest of food items like ice, nuts, and others, so you can make the dips, drinks, and purees of your choice!
The all metal drive ensures quality performance in blending anything, and also helps with durability and longevity of the blades. Stainless steel blades are rust-proof and food safe, certifying that your food and drinks are always clean and safe to consume!
For those who like to prepare smoothies even before the day starts the Oster 6706 model's blade-gasket-cap can be unscrewed and used with a standard mason jar, for canning and making smoothies and soups beforehand!
Why We Love The Osterizer Blender
In conclusion, this blender may look simple and relatively small, but it definitely packs a punch! Oster has not let us down with this model that does exactly what it promises, and does it tremendously well! The 450 watts is perfect for crushing ice and making all kinds of smoothies, shakes, dips and or soups, whether for a party of many, or just for one it gets the job done! Durable, well designed and long lasting this blender is worth the price.
The small size is good for smaller kitchens that need to manage space. Unlike other brands and models the size does not hamper its blending power, quality, and sturdiness. This model is still the top tier Oster quality that is known and loved by so many!
All-in-all this blender is an absolute dream, and lives up to the Oster brand name and legacy! Its worth its price and works like a charm. It's simple and straight forward design is classy and ageless. What's not to love about it? If you're in the market for a blender, this is definitely a model worth looking into.
---
The Oster 6706 Blender works like a charm, but if you're shopping around for the best blender for your requirements, be sure to check out our best Nutri Ninja Pro Blender and Vitamix Blender reviews!
---
---